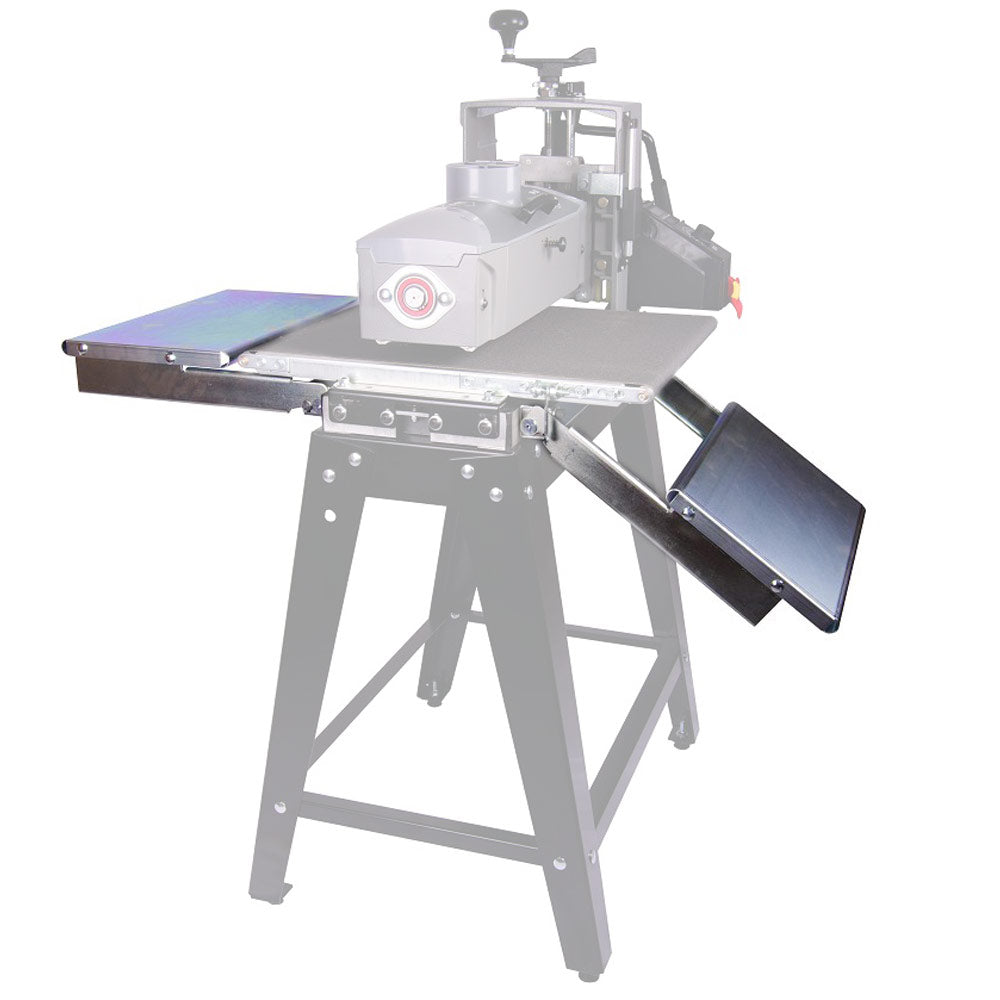 Double click image to zoom in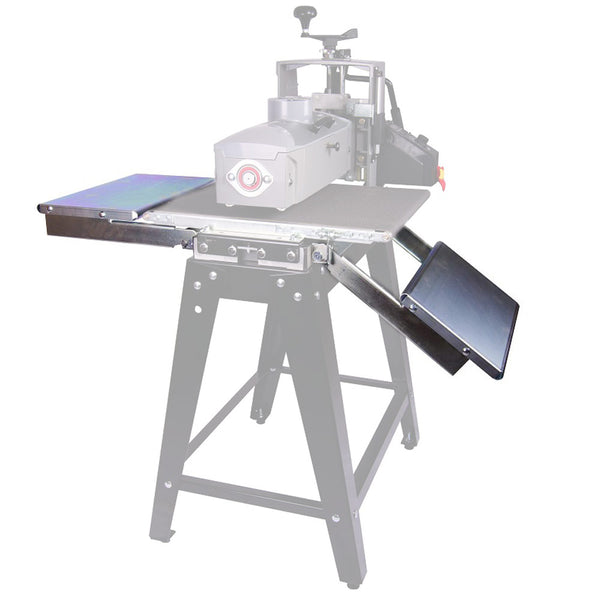 Supermax 16-32 infeed/outfeed table.
Works as expected. Instructions regarding attaching the table to the brackets was not clear (between the brackets or over the brackets). Watching YouTube cleared that up. Overall happy with the product. Beware though the table does stick out a little when in the folded down postion.
supermax 1632
This has been a gamechanger for my small workshop. I am fairly new to woodworking have been making sofa and side tables. flattening the tabletops had always been a challenge. this sander has taken the guesswork out of the mix as the results have been phenomenal. I was previously thinking of a planer but this sander fit my needs more adequately due to the 32 inch capacity and less aggressive nature. recommend getting the table top and wheels as accessories.
Attaching the Tables
Recommendation, watch a few youtube videos on this. I needed a couple of extra hands to get the tables positioned correctly. Ended up using several long levels and clamps to keep the table tops aligned so I could tighten the extensions to the base. Instructions lack detail on alignment. Decided to take as much time as needed to get the extensions aligned, however, wanted to run boards to see the sanding in action.