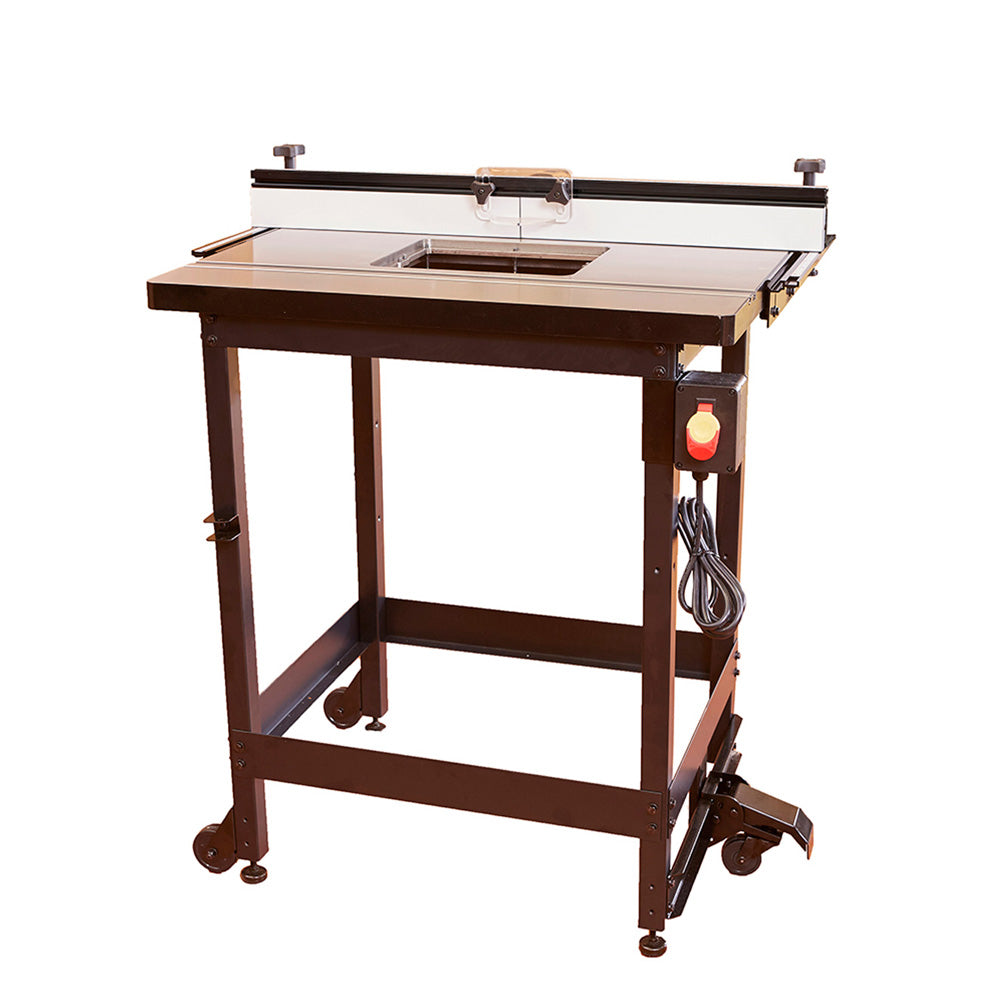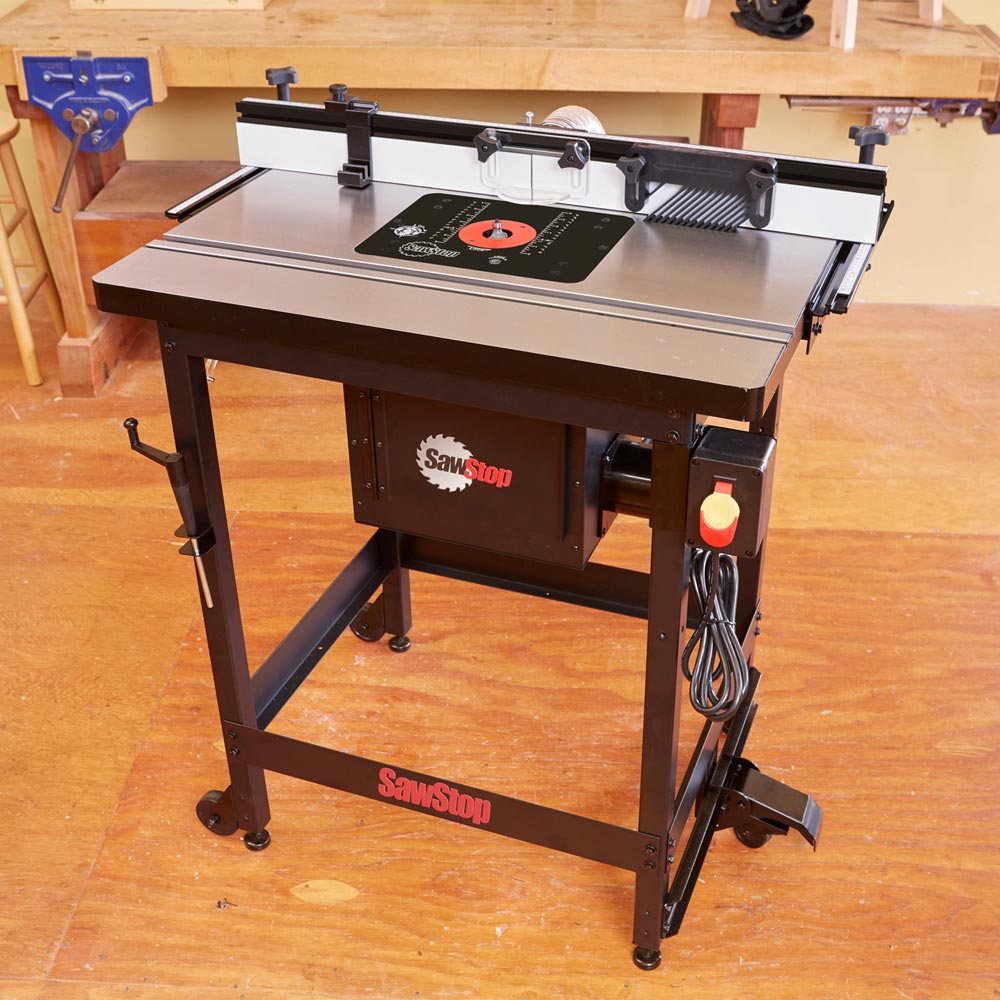 Double click image to zoom in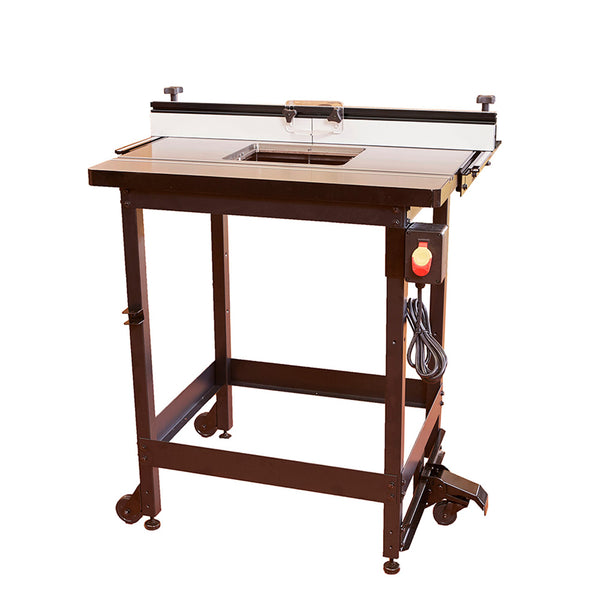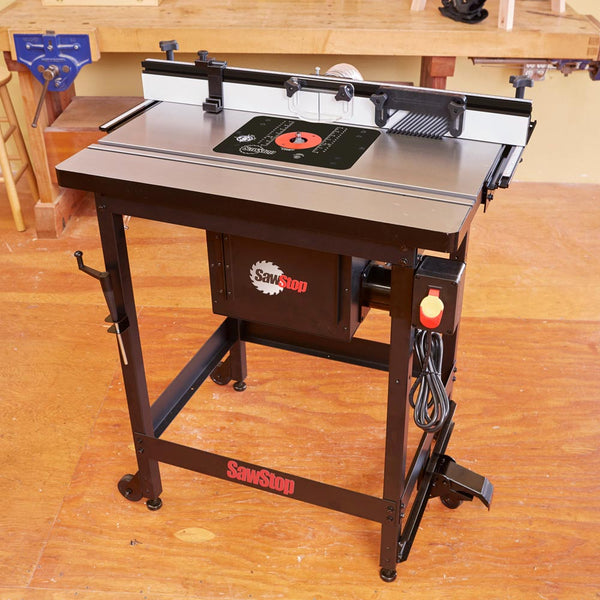 Click image to open expanded view


I'm happy with this table
It was easy to assemble, the instructions were well laid out, and everything fit perfectly. Setting it up was easy, and it seems very well built and stable. The top is flat. My only complaint would be the wheels, which are mostly useless.
Love this Router Table
I actually was going to buy the Grizzly cast iron table, but after buying the SawStop PCS table saw, I liked the quality of the table saw so much that I decided to continue the trend.
The fit and finish of the table is remarkable everything went together without having to force things. The stand very sturdy. and the tabletop is very flat and heavy which dampens vibration from the router.
The lift is everything that I read about and more it is very accurate and I love that it lifts on all for posts. It came with multiple mounting rings for different sized routers. It is very well built and I believe it will out last me.
The wheels are a disappointment because they are plastic or nylon or something. I have smooth laminate floor in my shop and the wheels just tend to skid along. I'll eventually replace just the wheels with something of better quality.
The dust collection seems to work very well. I did notice a few chips on the table after a few practice runs, but their were very few of them. Maybe I didn't have the fence guards adjusted properly.
I would buy this again and I recommend it.