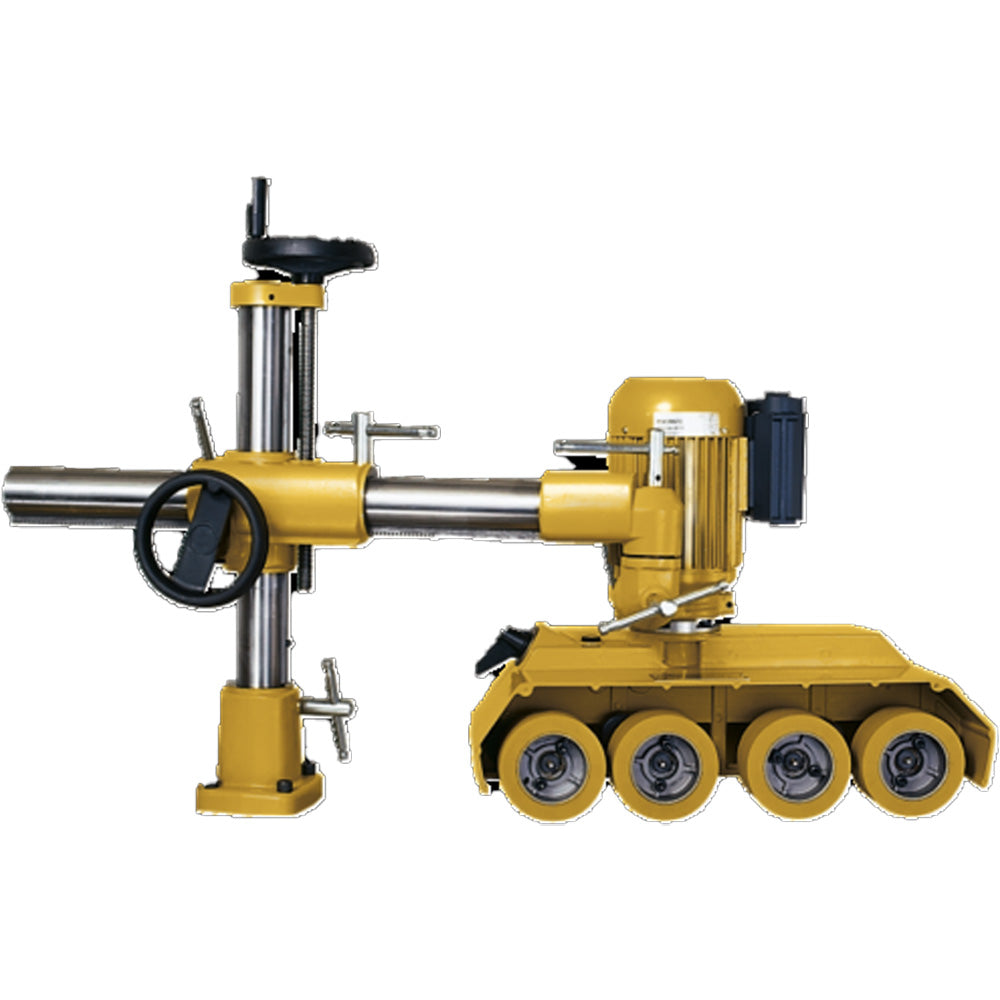 Double click image to zoom in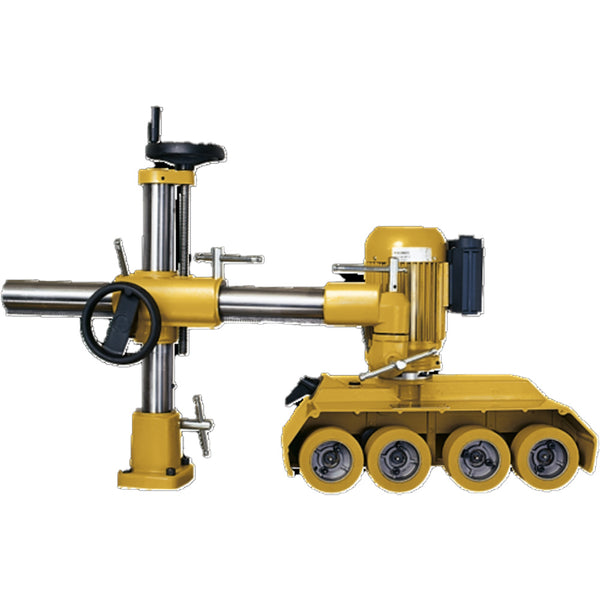 Powermatic PF-41 Power Feeder (Single-Phase)
Have questions? Give us a call at 260-637-0054.
The Powermatic PF-41 is a rugged stock feeder that has been designed to provide positive, consistent feeding with all types of materials in a busy shop environment. A fully adjustable support column and arm equipped with multiple universal joints, each with tool-free locking mechanisms make it easy to use this feeder in horizontal, vertical, or angle feed configurations. The liberal use of precision machined cast iron and steel makes the PF-41 Feeder smooth running and dependable over the long run.
The Powermatic PF-41 Stock Feeder is equipped with a heavy-duty 1 HP, 115 V, single-phase motor. Powermatic motors are rated using a continuous duty cycle, rather than a "peak" or "max developed" figure. The hefty cast iron motor case with its integral cooling fins keeps operating temperatures low through extended periods of use.
The motor is controlled with an industrial style rotating switch. The switch has three positions: Off, Forward, and Reverse. Another lever-actuated switch on the feeder body shifts the feeder between high, off and low feed rates on models with 1 phase motors. The motor and switch come prewired with a 9-ft-long cord fitted with a three-prong grounding plug.
Non-marring rubber is used on the drive wheels and is formulated to provide excellent gripping characteristics, wear resistance and resilience for years of service. The roller wheels are 3/4" diameter by 2-1/4" wide and are designed to be changed easily and quickly. To help contain costs, the wheels can be changed individually rather than in full sets as required on some other feeders. Each wheel has a grease fitting at its center to keep the PF-41 Stock Feeder running smoothly. The chain and gear shafts also have grease fittings.
The steel and cast iron support column is built to be rigid and rugged. The column comes with a heavy cast iron base and an easy to use bolt pattern template that makes installation easy. The base fits the pre-drilled and tapped mounting holes in the rear corners of the Powermatic PM2700 Shaper. The joints are also made from heavy iron castings and equipped with tool free locking levers that make securing the PF-41 Stock Feeder in whatever position is needed fast and easy.
Cast iron construction
Continuous duty motors transfer power from the gear box to the feed roller
Moveable universal joints and locking mechanisms lock the feeder in horizontal, vertical, or angle feed positions
Roller chain and sprocket design provide positive feeding for all types of materials
Rollers can be changed out easily and quickly
Smart roller system allows for tire to be replaces with out replacing the assembly
Solid cast iron construction of body pieces and base
Support column is fully adjustable for horizontal, vertical or angled feeder position
Universal joints provide stability for vibration free feeding
Feed Rate (FPM): 13/36/43/108
Max. Height of Rollers Parallel to Tabletop: 8-1/2"
Motor Power (HP): 1
Motor Voltage (V): 115
Prewired Voltage (V): 115
Swing: 360°