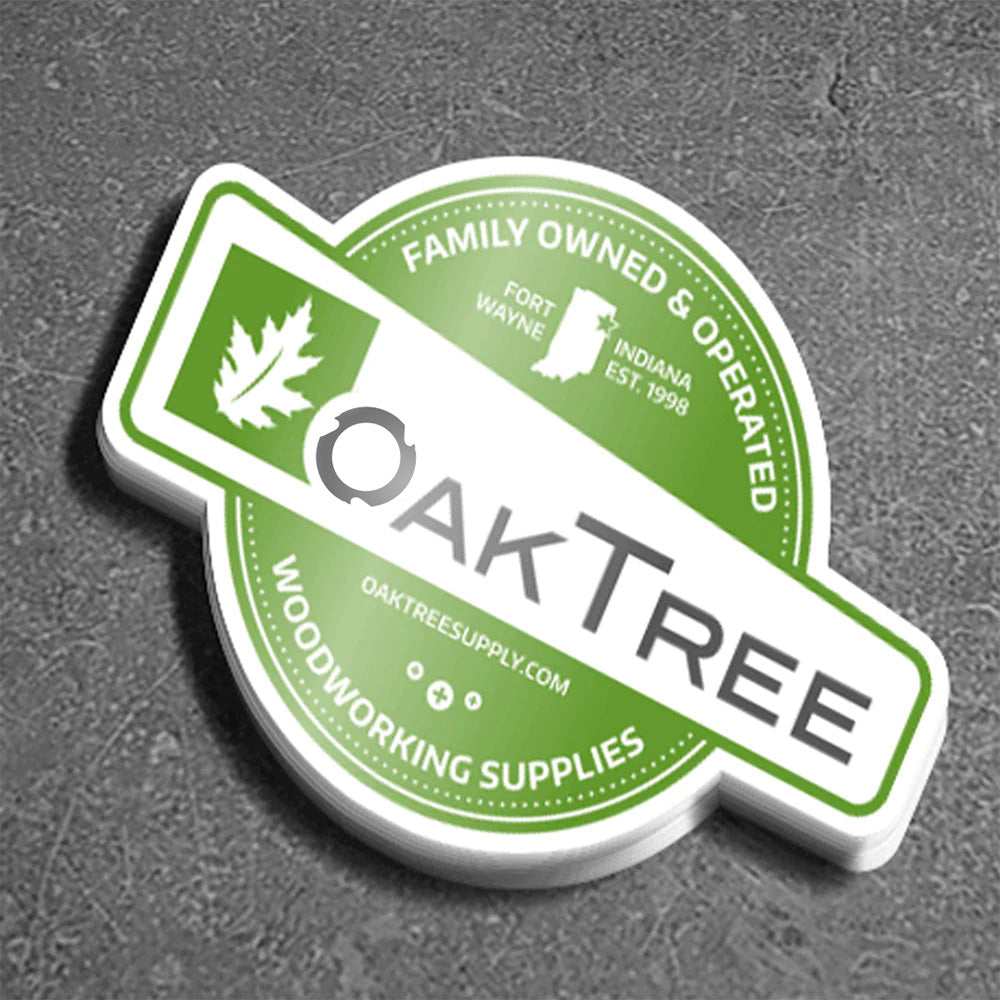 Double click image to zoom in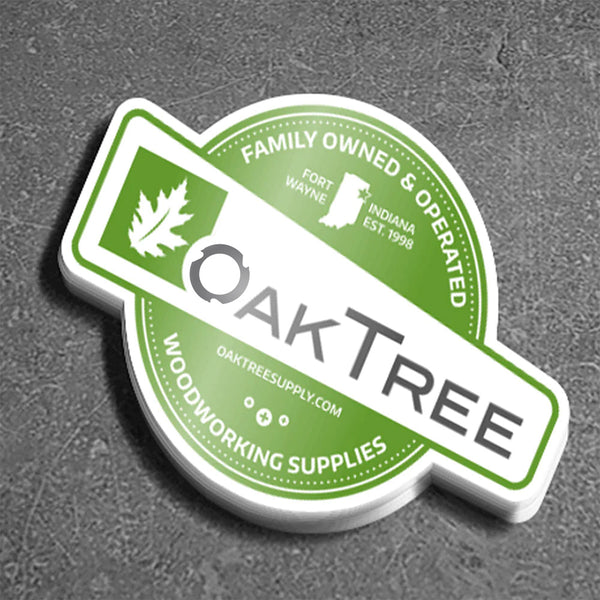 SuperDuper Oaktree Sticker
this sticker has super powers, it not only helps in the workshop, it also helps to enhance your macbook, it looks great on the back cover of my macbook. it also made a long way to Panama!
It's great
Performance Enhancing Sticker
You don't think you need an Oaktree Supplies sticker!? Well you do. This thing has several performance enhancing features built into it. Put this bad boy on a cabinet door in you shop, and bam! You will cut straighter and sand twice as quickly! If you're having trouble cutting straight, just glance over at this sticker and you'll have laser guidance. You won't even need that Festool TS75 anymore!...? I'm kidding. Of course you need a TS75. Everyone needs a TS75!!!
Sticker
I received the stickers in the mail! Oak tree always comes through! Thank you!
Awesome customer service and shipping
I called Oak Tree customer service to verify that the "Veritas MKII Deluxe Honing Guide Set" was in stock. The rep who I spoke to, not only checked for current inventory but actually went to verify that the said inventory was on the shelf and available. This was definitely a step above what I was expecting. I placed my order immediately after getting off the phone, as I was very happy with Oak Tree.
The order was placed on 7-25-22 and the order was at my door on 7-27-22! This was from Fort Wayne, Indiana to Fairfield, California. Very Happy!
I will be a lifelong customer and will continue to speak highly of them.
Thank you for the kind words, Larry! We are happy to help and appreciate your support!