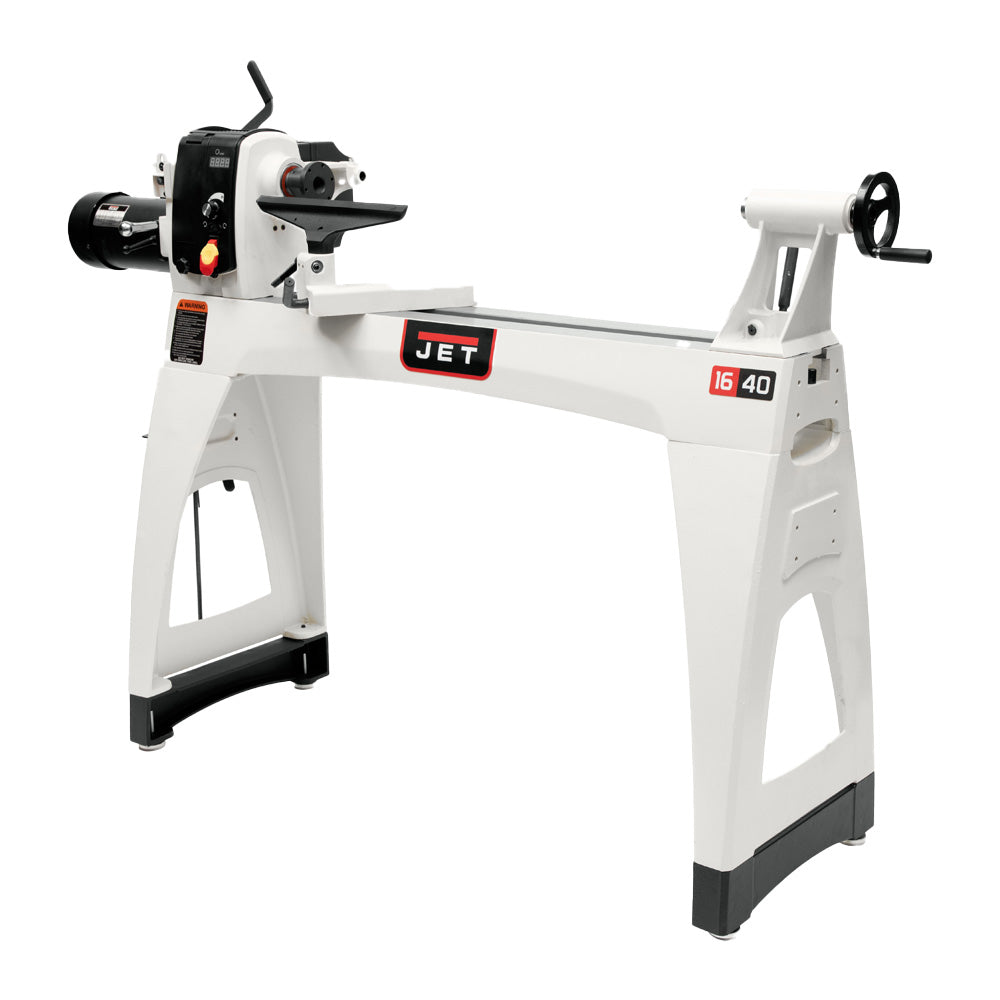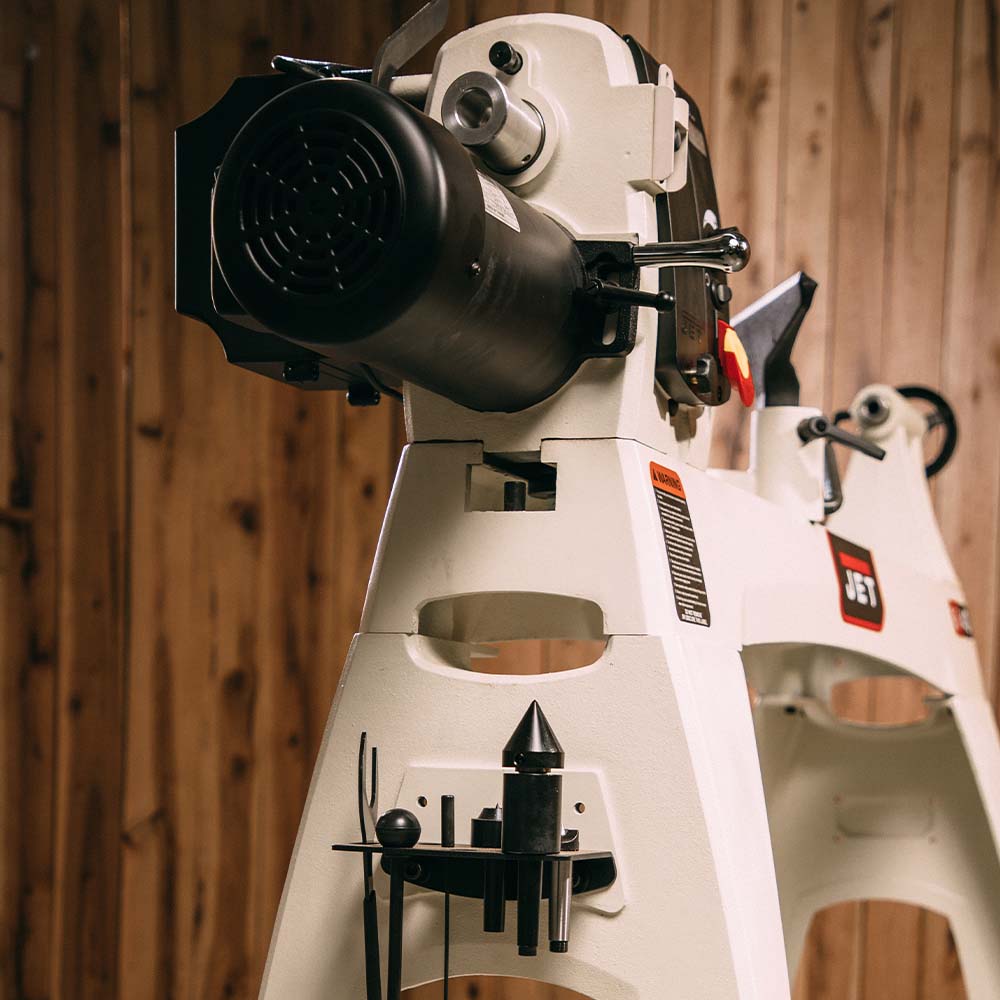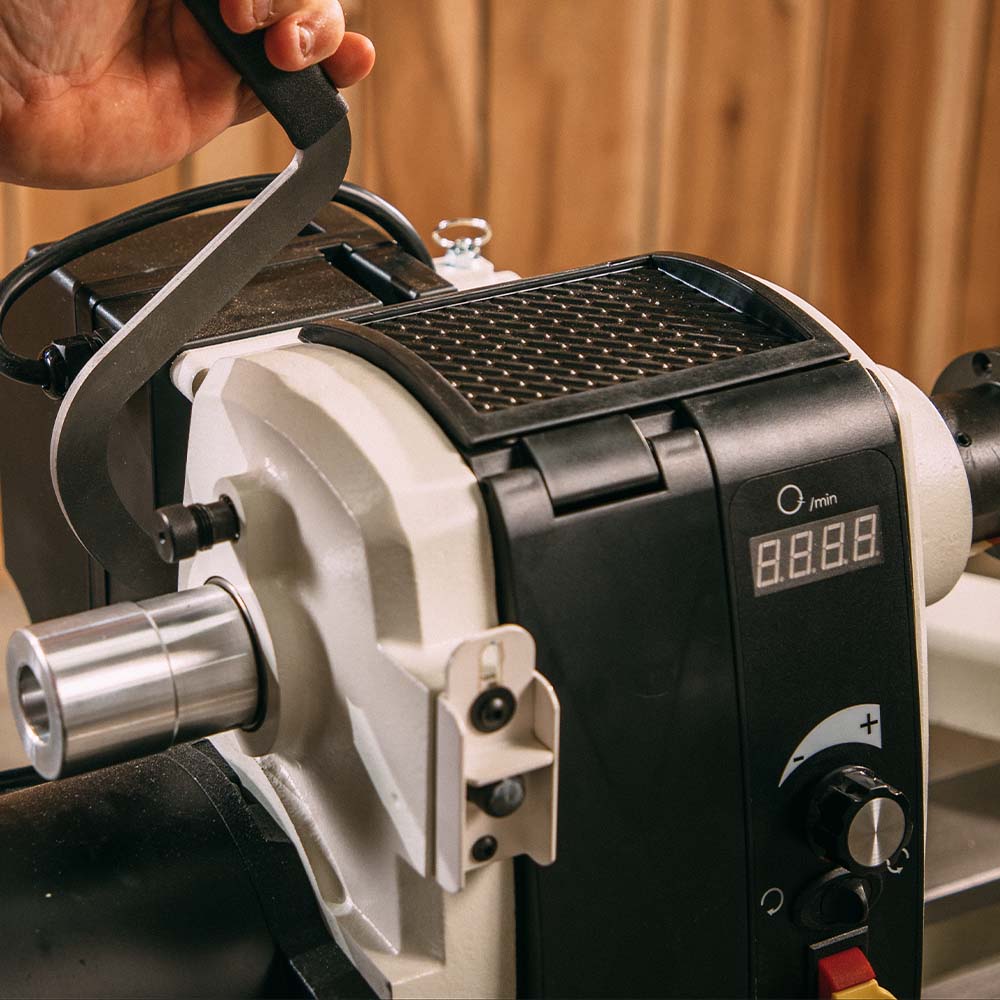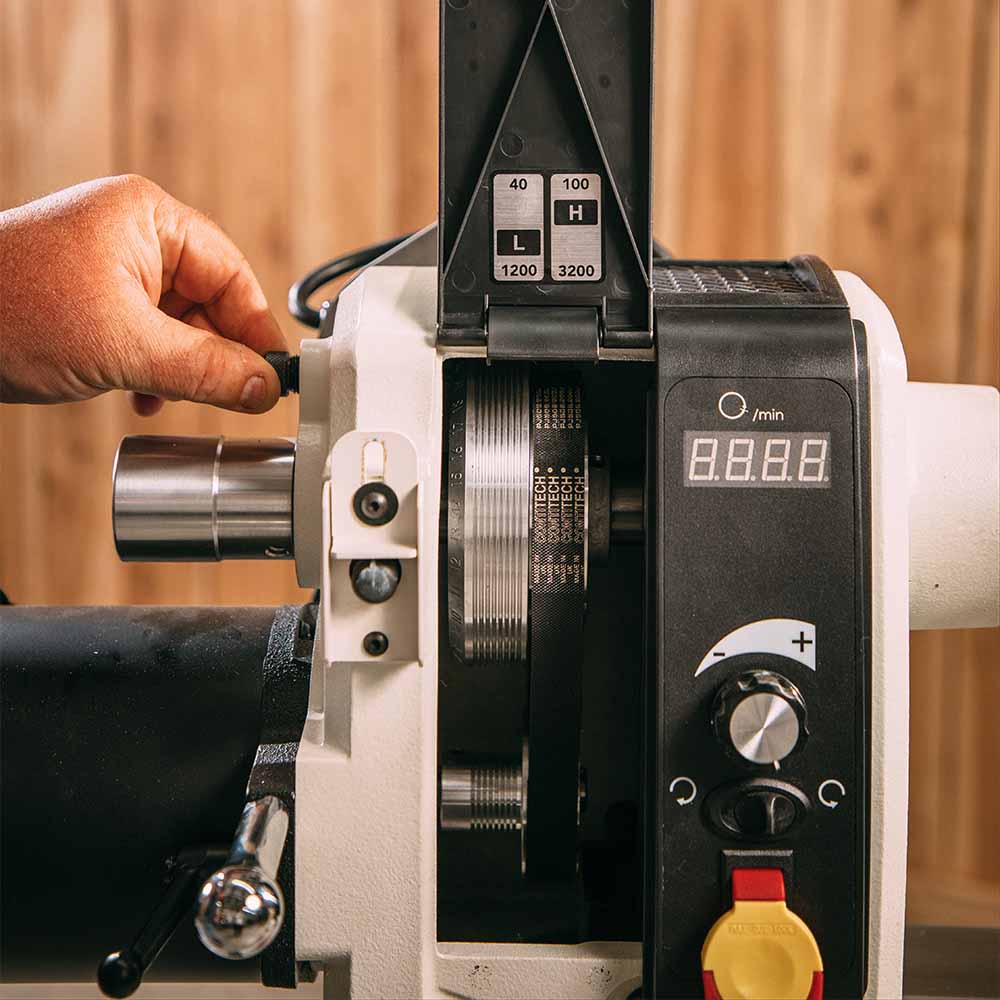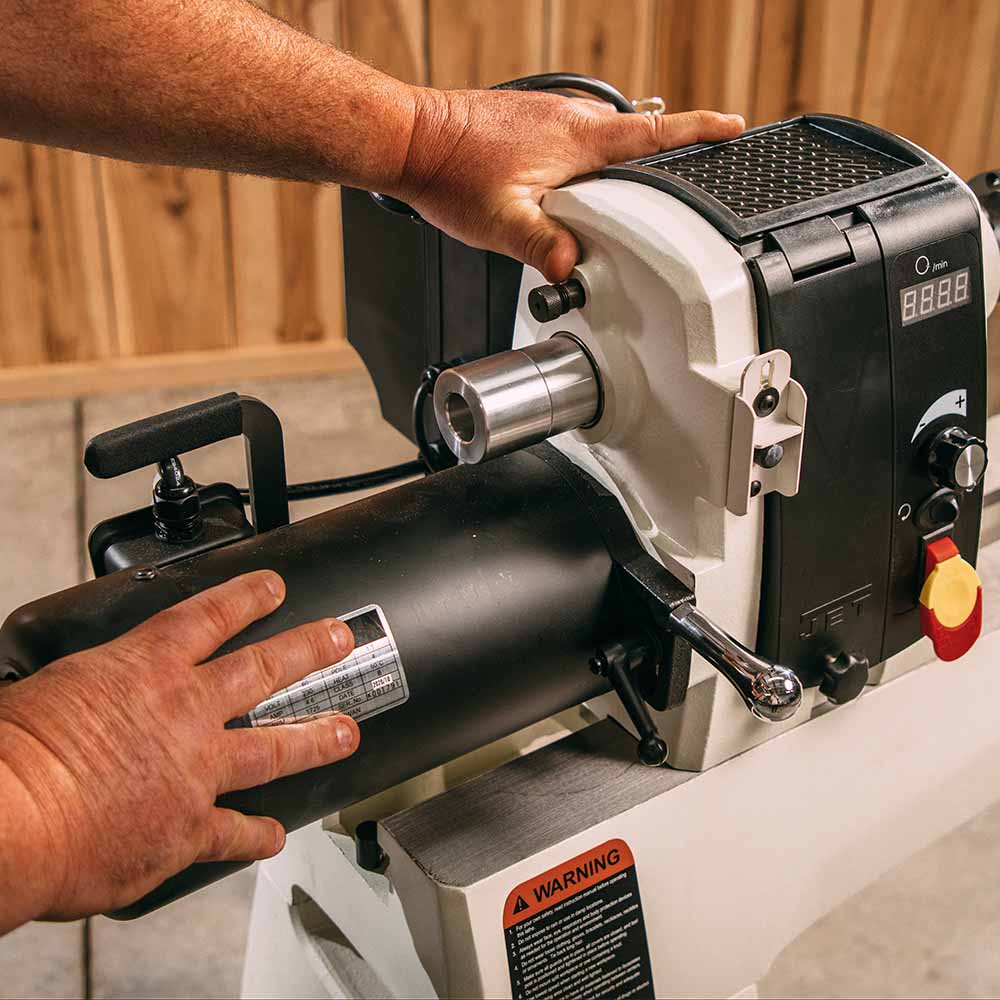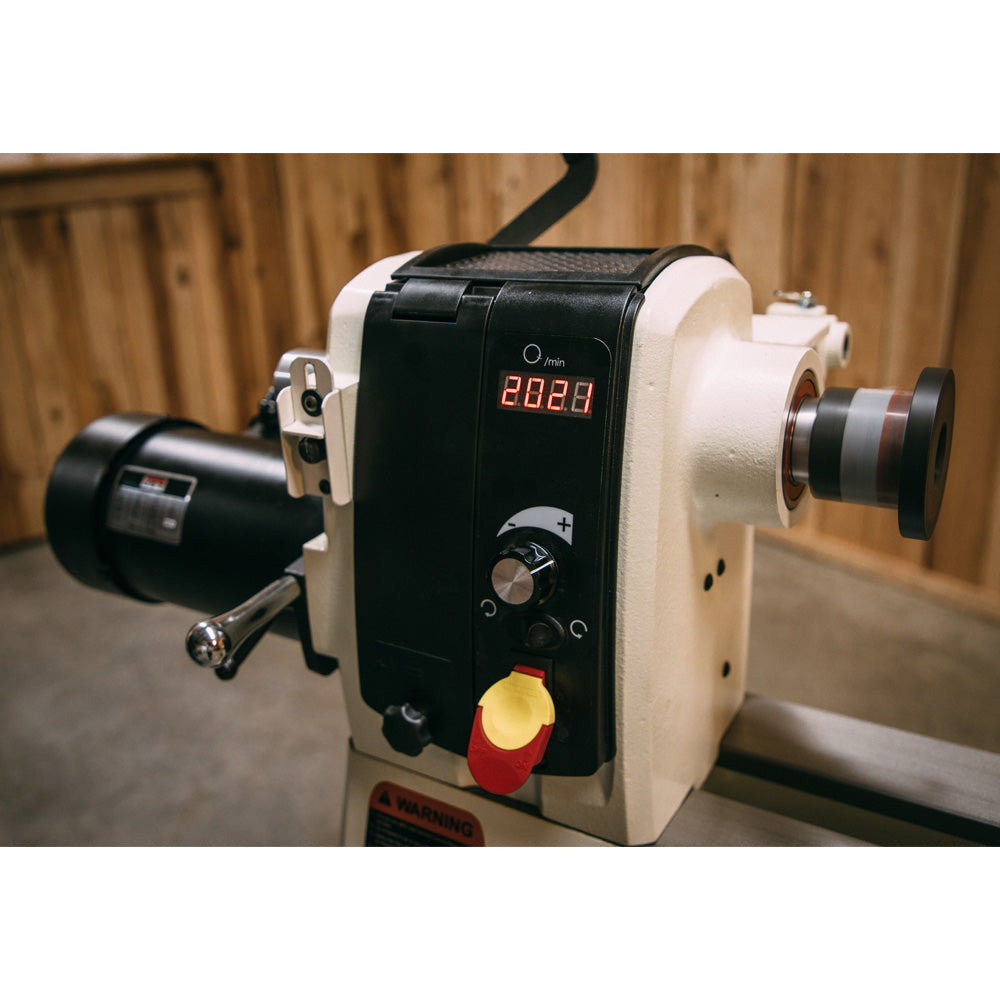 Double click image to zoom in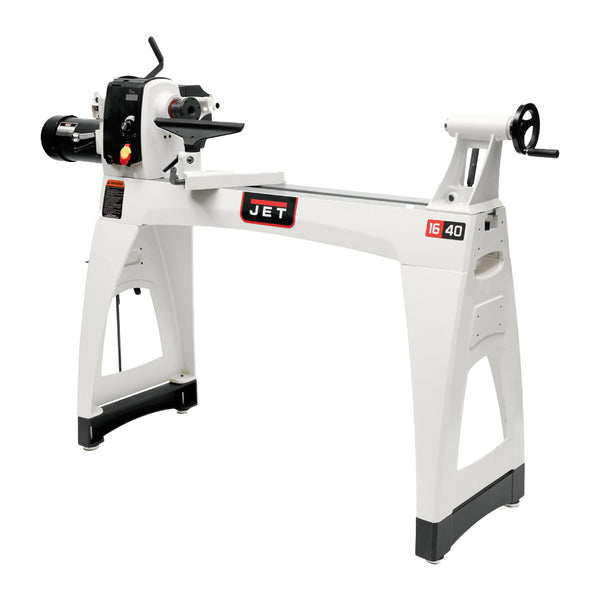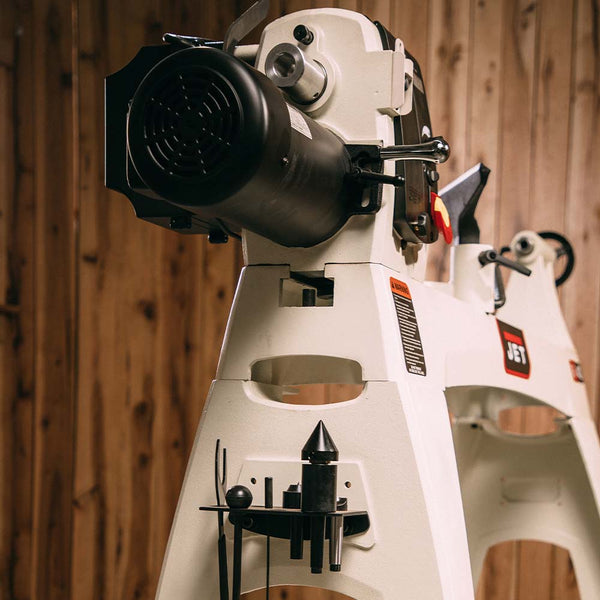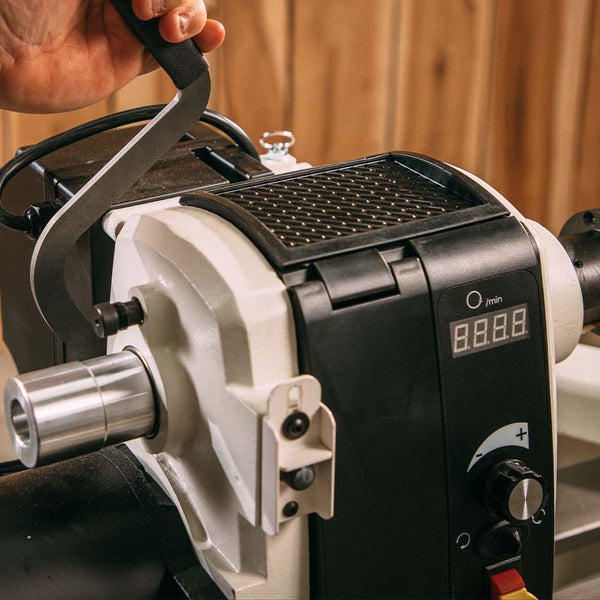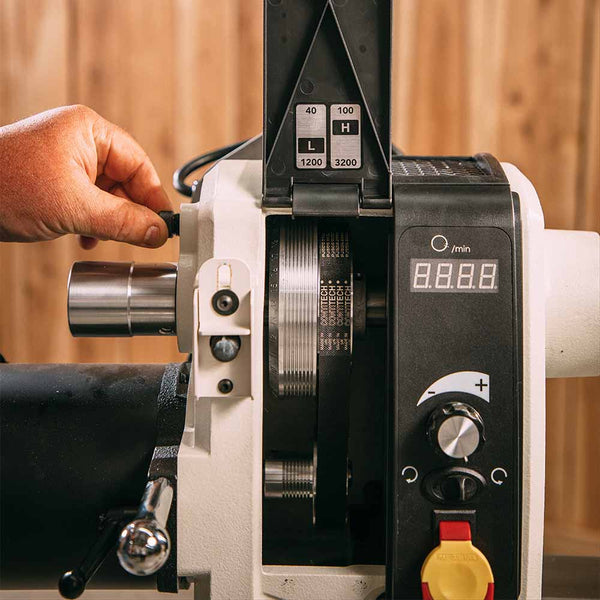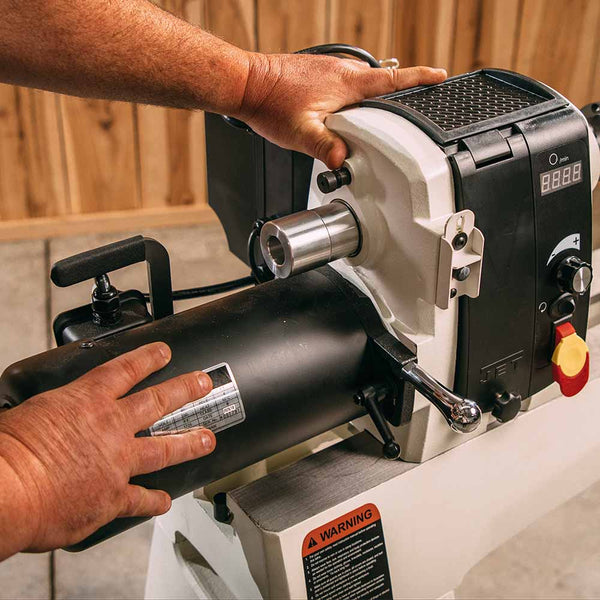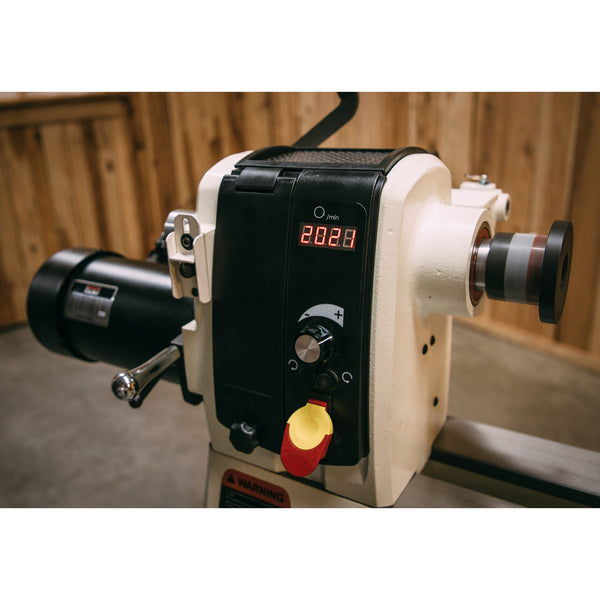 Click image to open expanded view





Solid Lathe with Plenty of Power and Capacity for Most Turners
I bought this lathe from OakTree Supply about a year and a half ago. I love it. It is great solid (heavy) lathe. It handles out of balance work pieces without dancing all over the floor. The variable speed control is very effective and it remembers the last speed you used when you turn it off and turn it back on. The tailstock is very smooth, it slides on the bed with ease and hand wheel makes positioning the live center very easy. I love the fact that I can turn large bowls by rotating the head and using a floor rest. (I have not needed to do that yet but I see it in my future.) I would call myself an intermediate turner. I learned how to turn when I was 10 years old 50+ years ago but I only recently got back to it. I am always looking to improve my skills and this lathe will help me do that. My first project with this lathe was an 8" diameter by 4" deep bowl out of Purple Heart and it came out great. The lathe has power to spare.
The recommended Circuit amps are 20, but I have run mine on a 15 amp circuit with no problem.
If you are looking for a solid lathe this one is worth getting. I highly recommend it.