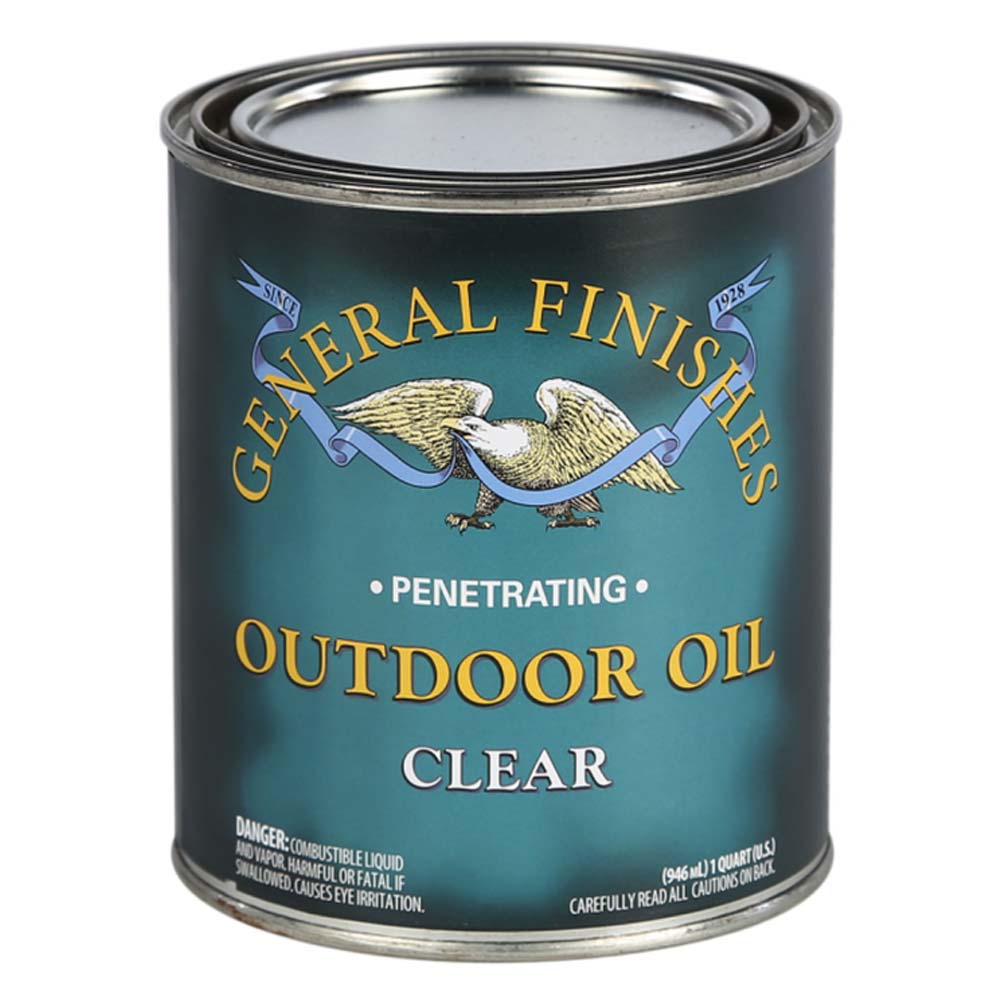 Double click image to zoom in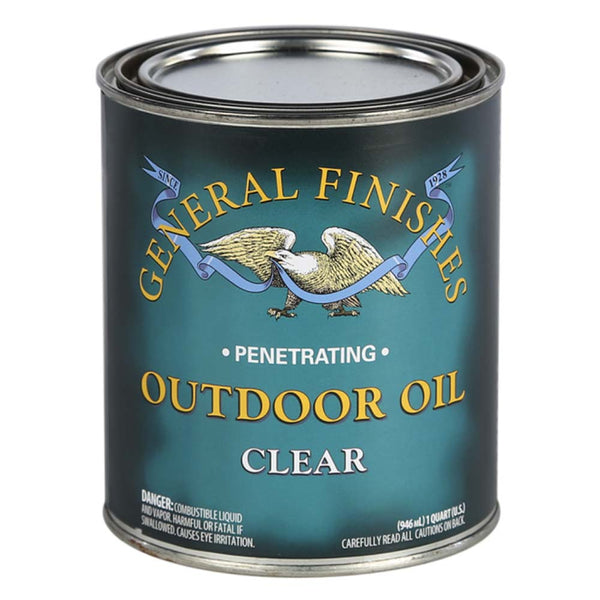 Outdoor oil finish on wooden bench.
My first application of General Finishes Outdoor oil held up over 4 years on a 12 slat Camaru wood exterior bench. All I had to do this summer was remove the slats, sand each with 180 grit, wipe on a new coat of oil, let dry over night and re-attach the slats. It looks as good as it did when I first made the bench. GF outdoor oil and its other products are all I use on wood.
Good Protection against the elements
I was looking for a good alternative to marine-grade poly, I really don't like the blistering and peeling of that finish. So I bought some Outdoor Oil. It was easy to apply, just make sure to do this in a VERY WELL VENTILATED area. I would never apply this in a basement, and that was just wiping on! Three years ago, I applied this to some newly made white-oak Adirondack chairs that I made. It is now time to apply some additional oil to these chairs. Other than the level of VOC, my only complaint is that it states it is clear, however in reality, it has an "ambering" effect. I would much rather it actually have been clear so that there were little to no ambering on my white oak chairs.