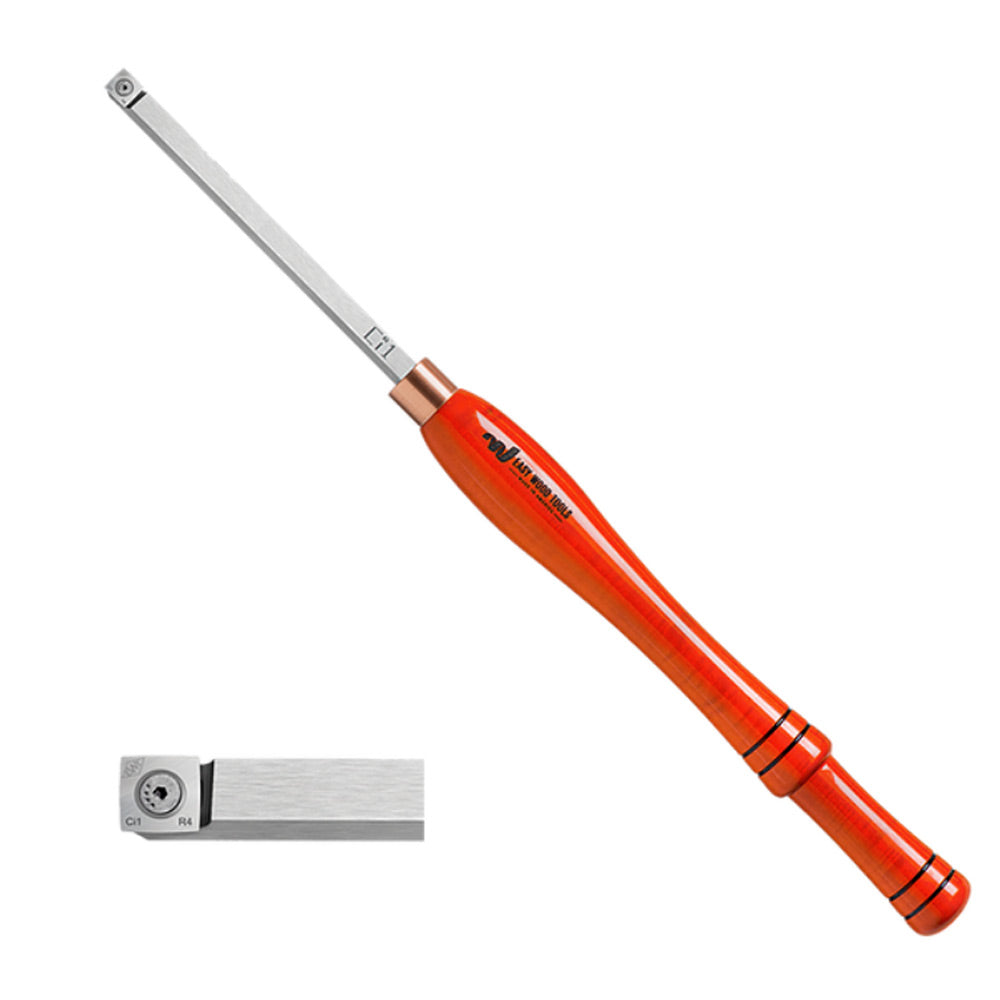 Double click image to zoom in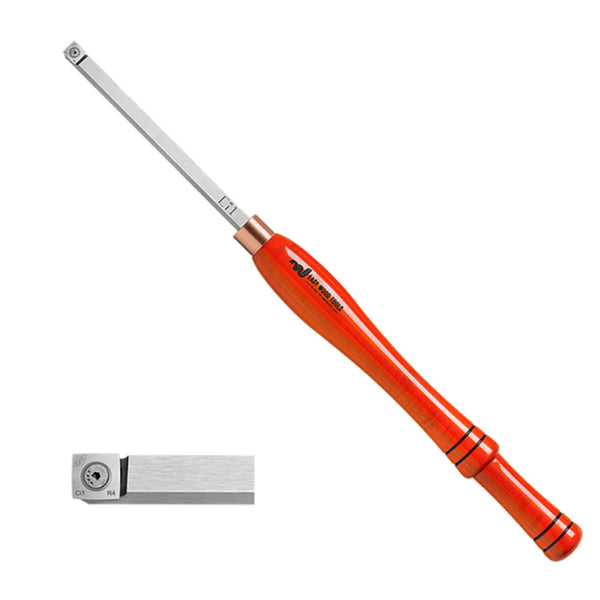 Easy Wood Tools Full-Size Easy Rougher
Have questions? Give us a call at 260-637-0054.
Full-Size Easy Wood Tools are perfect for when you're working on spindles, table legs, large bowls, and other big projects.
The Easy Rougher uses a square carbide cutter that is designed to be kept flat on the tool rest and level to the floor.  Use the Easy Rougher to quickly remove large amounts of material without having to stop to sharpen the tool frequently. When the cutting action of the insert is no longer acceptable, simply rotate the insert 90 degrees to expose a fresh, sharp edge. 
Replacement cutter: Standard Carbide Cutter Ci1-R4 (4" Radius)
Optional carbide cutters sold separately: Standard Carbide Cutters Ci1-SQ (square), Ci1-R2 (2" radius), and Negative Rake Carbide Cutter Ci1-R2-NR
Easy to use:

 

Unlike traditional steel, EWT carbide-tipped tools are always held flat on the rest and parallel to the floor - no bevels or vertical angles to worry about
Short learning curve:

 

Cut left, right, or straight on, and you're successfully and safely turning within minutes of picking up the tool
Special carbide:

 

EWT manufactures carbide cutters using a proprietary recipe to make them the hardest, sharpest, and longest lasting in the business
No sharpening:

 

Never sharpen your tools again! When one side of the cutter gets dull, just rotate it to a new surface. When you've used all the sides, simply replace it with a new cutter
Safer:

 

The square tool bar design and resultant turning geometry means fewer catches and kick-backs
Unique Handle Design:

 

The unique handle design puts turning pressure into the tool rest so you don't tire as quickly, with two natural hand positions for greater comfort
Handmade in America: EWT use time-tested techniques and American-sourced woods, metal, and carbide to make high quality tools
Maple Handle: 16"
Tool Bar: 1/2" square x 8.5" long
Overall Length: 24.5"
Max Reach: 4"
Standard Carbide Cutter Ci1-R4 (4" Radius)

Hex key