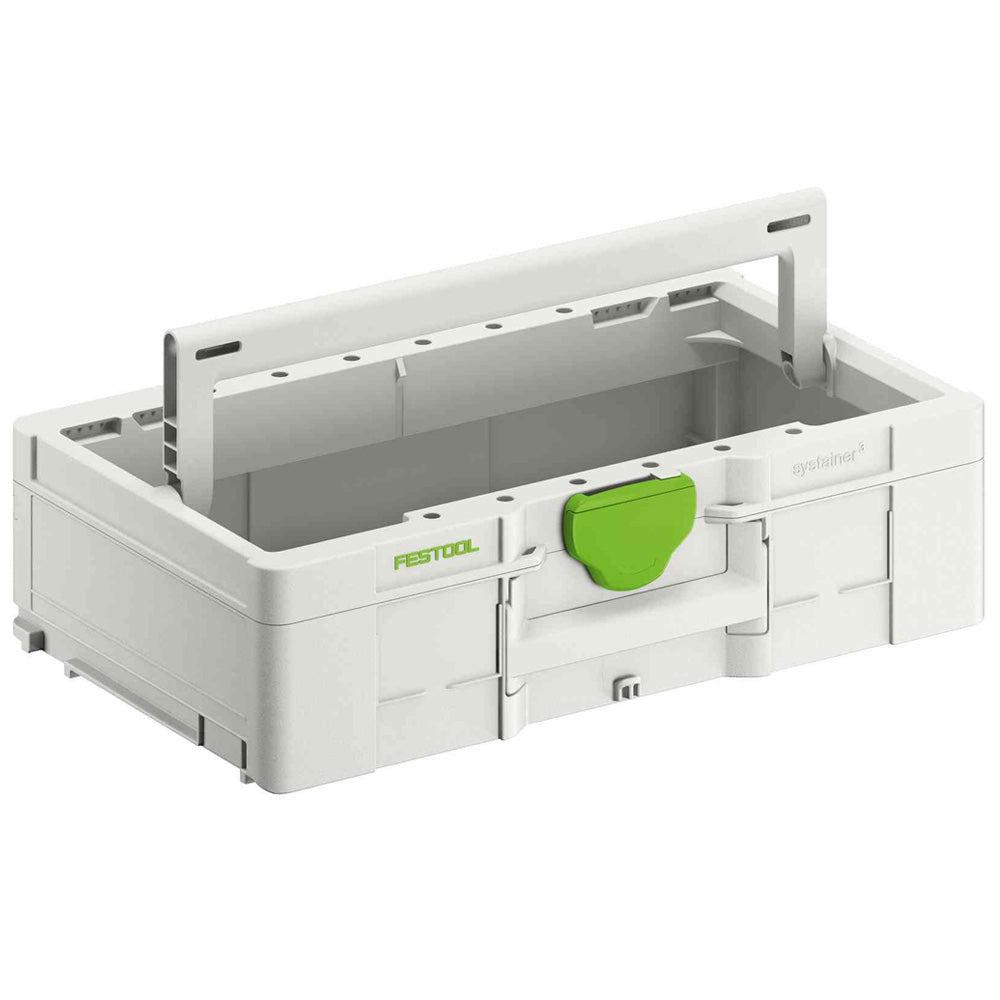 Double click image to zoom in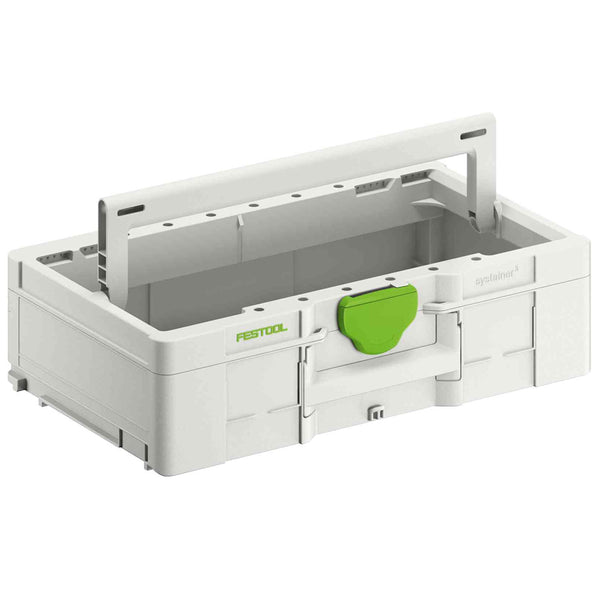 Festool Systainer³ ToolBox SYS3 TB L 137
Have questions? Give us a call at 260-637-0054.
Festool Systainer Tool Boxes are spacious, convenient, and innovative. With a robust design made from high-quality plastic, this tool box has a load capacity of up to 44 lbs. It can also connect to the Systainer system thanks to T-LOC and foldable carrying handle.
100% mobile: Quick and efficient transportation of all tools and materials in the workshop and on the construction site – everything to hand and organized in the best possible manner.
Simply practical: Tools, accessories and consumables are optimally protected, clearly stored and easy to transport in the Systainer³. Thanks to the established T-LOC operating element, it can be closed, opened and connected in a single movement.
Systems get it done: Systainer³ products are compatible with one another and can be connected to all previous Systainer generations, mobile dust extractors and many other system accessories.
The toolbox in the Systainer format: Hand tools, consumables and accessories are quickly stored and easy to transport in the ToolBox
A tidy storage system: ToolBoxes can be connected to each other, all Systainer generations and many other system accessories, e.g. mobile dust extractors
Tool holders: Everything is quickly at hand in the ToolBox. Hand tools and screwdrivers can be comfortably stored in the holders in the front and rear areas
Foldable carrying handle: The ToolBox's carrying handle can be folded away and unfolded as required – saving space and giving you easy access to your tools
Simply better organization: ToolBox offers a variety of ways to improve organization and provide an overview. Different size and height variants are available
Professional appearance: From the workshop right through to the construction site – always perfectly organized. This will also impress your customers
Clear marking: Labelling panels for inserting business cards or labels are easy to design individually
Weight 4.2 lbs. (1.9 kg)
Load capacity 44.1 lbs. (20 kg)
Load capacity (connected) 88.2 lbs. (40 kg)
Dimensions length x width 20" x 11.7" x 5.4" (508 x 296 x 137 mm)
Volume 3.49 gal (13.2 l)
(1) SYS3 TB L 137
(1) cover for label field