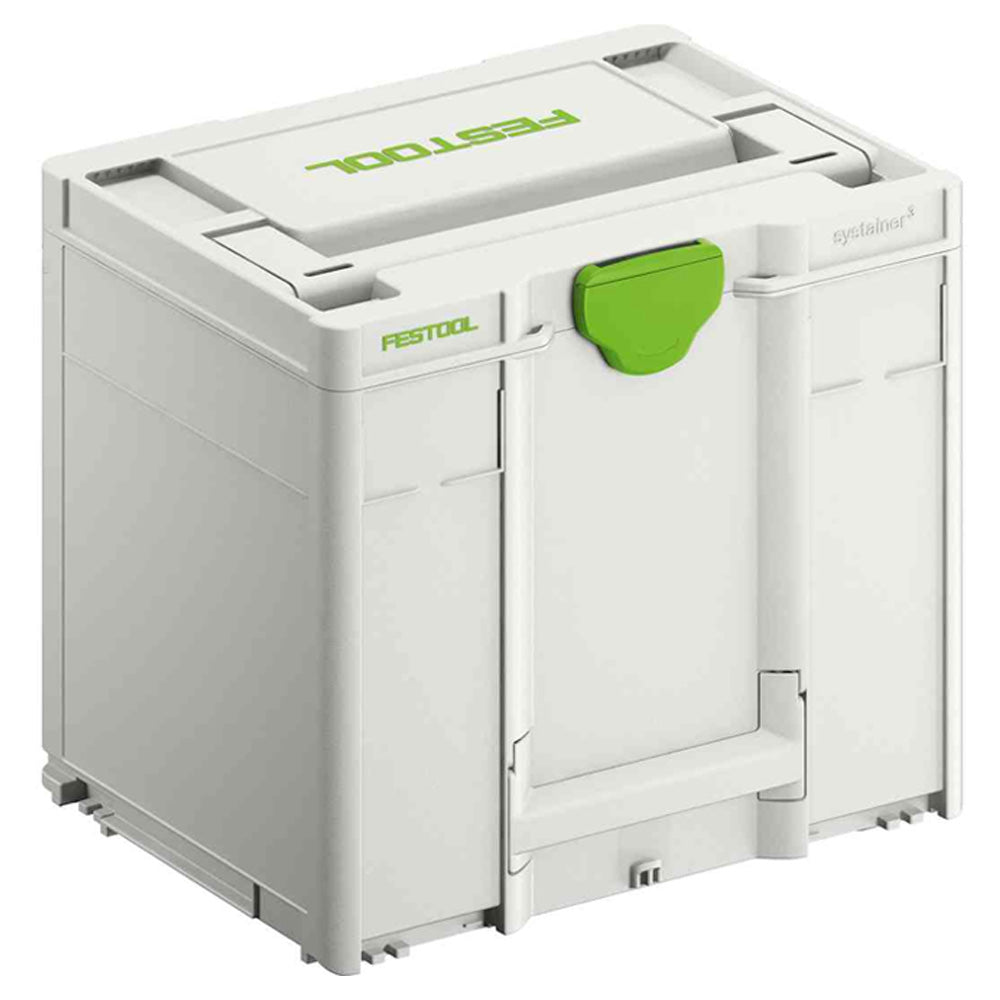 Double click image to zoom in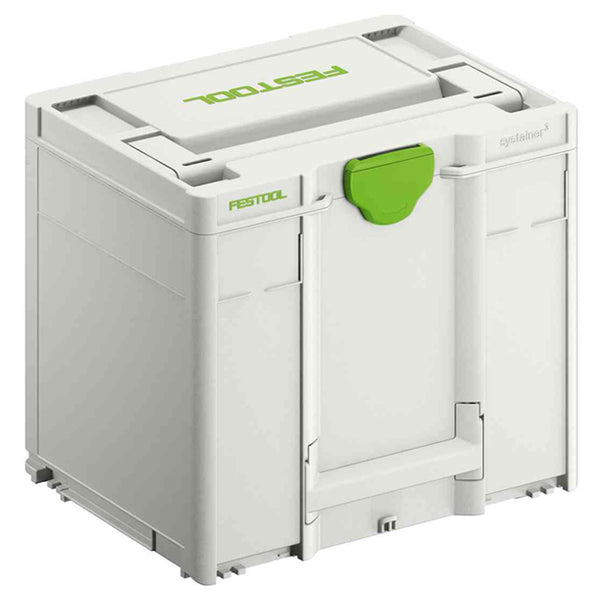 Festool Systainer³ SYS3 M 337
Have questions? Give us a call at 260-637-0054.
A proven systainer storage system.

100% mobile: Quick and efficient transportation of all tools and materials in the workshop and on the construction site – everything to hand and organized in the best possible manner.

Simply practical: Tools, accessories and consumables are optimally protected, clearly stored and easy to transport in the Systainer³. Thanks to the established T-LOC operating element, it can be closed, opened and connected in a single movement.

Systems get it done: Systainer³ products are compatible with one another and can be connected to all previous Systainer generations, mobile dust extractors and many other system accessories.
Practical pull-out aid: With the Systainer³ heights 237, 337 and 437, the pull-out aid ensures that the Systainer can be easily removed from a rack.

Ergonomic transportation: The front carrying handle allows for ergonomic carrying close to the body. For Systainer³ M 112, M 137, M 187 and L 137.

Open, close, connect with a single turn: All Systainer³ can be connected to one another and to other generations. The content is accessible at all times, without having to disconnect them first.

A tidy storage system: Systainer³ units can be connected to many other system accessories, e.g. mobile dust extractors.

All-round protection: Everything is effectively protected against dust, water splashes or changes in temperature in the Systainer³.

Professional appearance: From the workshop right through to the construction site – always perfectly organized. This will also impress your customers.

Simply better organization: Systainer³ units offer a variety of ways improve organization and provide an overview. Different size and height variants are available.

Clear marking: Labelling panels for inserting business cards or labels are easy to design individually and print out.

Contents security: Thanks to the integrated latch, the content of the Systainer³ can be locked securely.


Weight 5.29 lb (2.4 kg)
Load capacity 44.09 lb (20 kg)
Inner dimensions (L x W x H) 15.31" x 10.83" x 11.65" (389 x 275 x 296 mm)
Load capacity (connected) 88.18 lb (40 kg)
Lid load 220.46 lb (100 kg)
Dimensions length x width 15.59" x 11.65" x 13.27" (396 x 296 x 337 mm)
Volume 8.56 gal (32.4 l)
(1) SYS3 M 337
(1) cover for label field