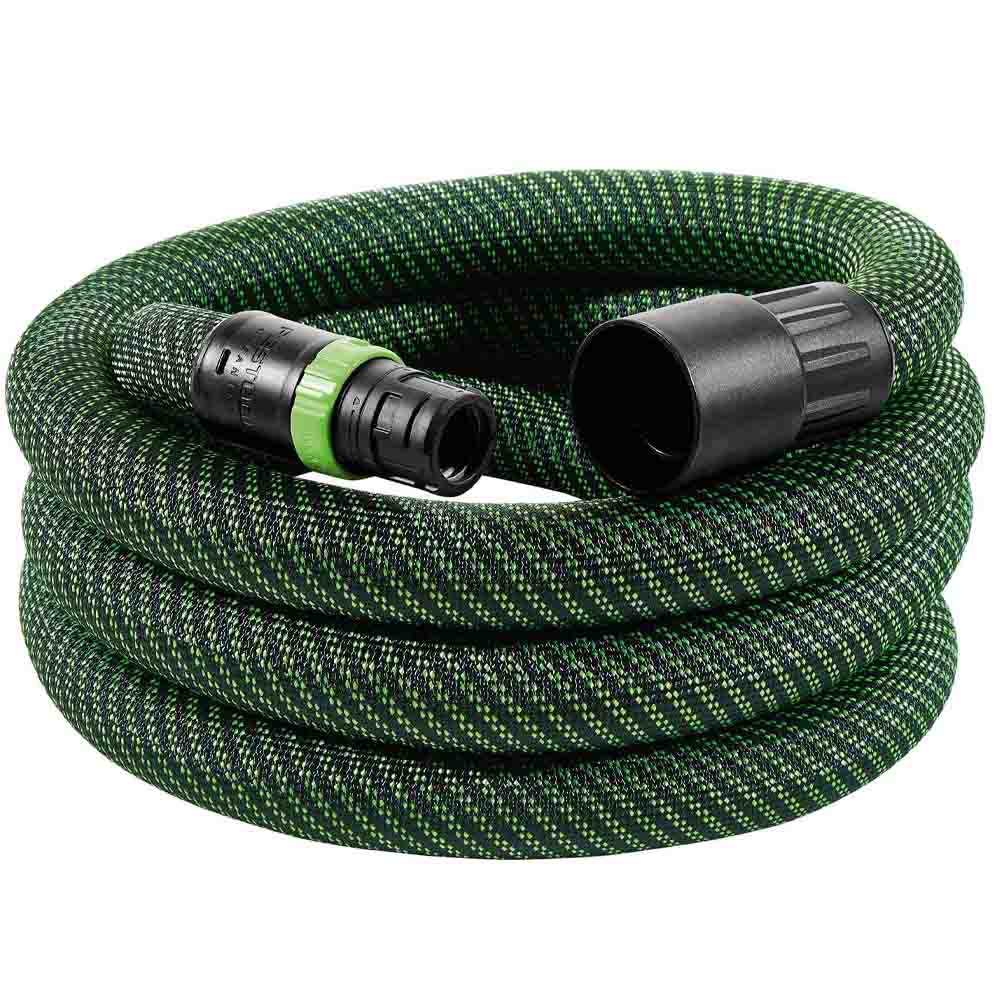 Double click image to zoom in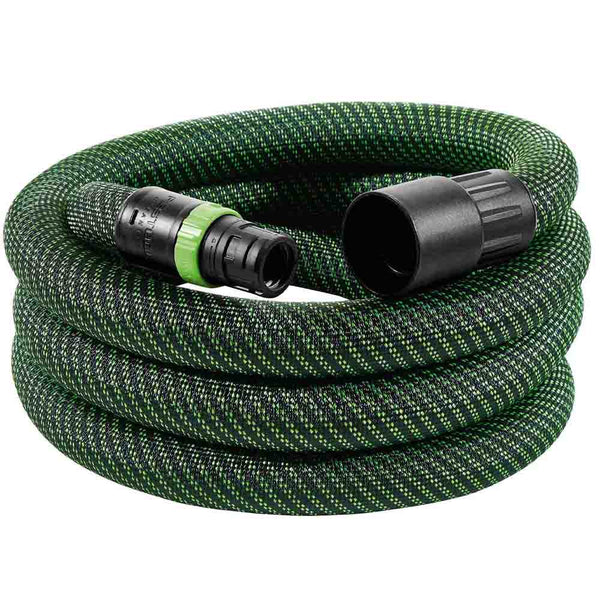 Festool Suction hose D 27/32x3,5m-AS/CTR
Have questions? Give us a call at 260-637-0054.
For CT 15, 25, 26, 36, 48, Dust Extractors and MINI and MIDI from 2019 onwards.

The Festool suction hose: Light and flexible – with a smooth exterior for significantly improved handling, a longer service life, and a tapered design for increased suction power. The CLEANTEC connecting sleeve ensures a strong attachment to the tool – keeping the hose securely connected for optimum dust extraction.
Work more efficiently with fewer interruptions from a snagged hose with the smooth suction hose. With an extremely robust, smooth outer wrap and a well-protected, yet flexible, suction hose inside it. This produces optimum handling characteristics in nearly any tool application.
Improved dust extraction for cleaner results – the conical geometry of the suction hose reduces friction in the hose, thereby increasing the air flow rate and increasing suction power.
The CLEANTEC connecting sleeve with integrated bayonet connection ensures a completely reliable connection to the power tool. The suction hose inadvertently disconnecting from the power tool is now a thing of the past – as is the time-consuming clean-up this entails.
Robust, smooth outer skin prevents the suction hose from becoming caught
Internal, extremely flexible suction hose for maximum flexibility
Conical geometry (27 mm to 32 mm) for improved suction power
The CLEANTEC connecting sleeve securely connects the suction hose and power tool with a bayonet fitting
The CLEANTEC connecting sleeve allows you to individually set the air flow rate using the infinitely adjustable bypass
The initial and end pieces of two suction hoses can be connected to each other and consequently extended by plugging them together
Antistatic
Temperature-resistant to 158 °F (+70°C)
With rotating angle adapter on the extractor side and connecting sleeve with integrated bypass
Smooth
Length: 11.5 ft. (3.5 m)
Diameter: 1-1/16"/1-1/4" (27 / 32 mm)