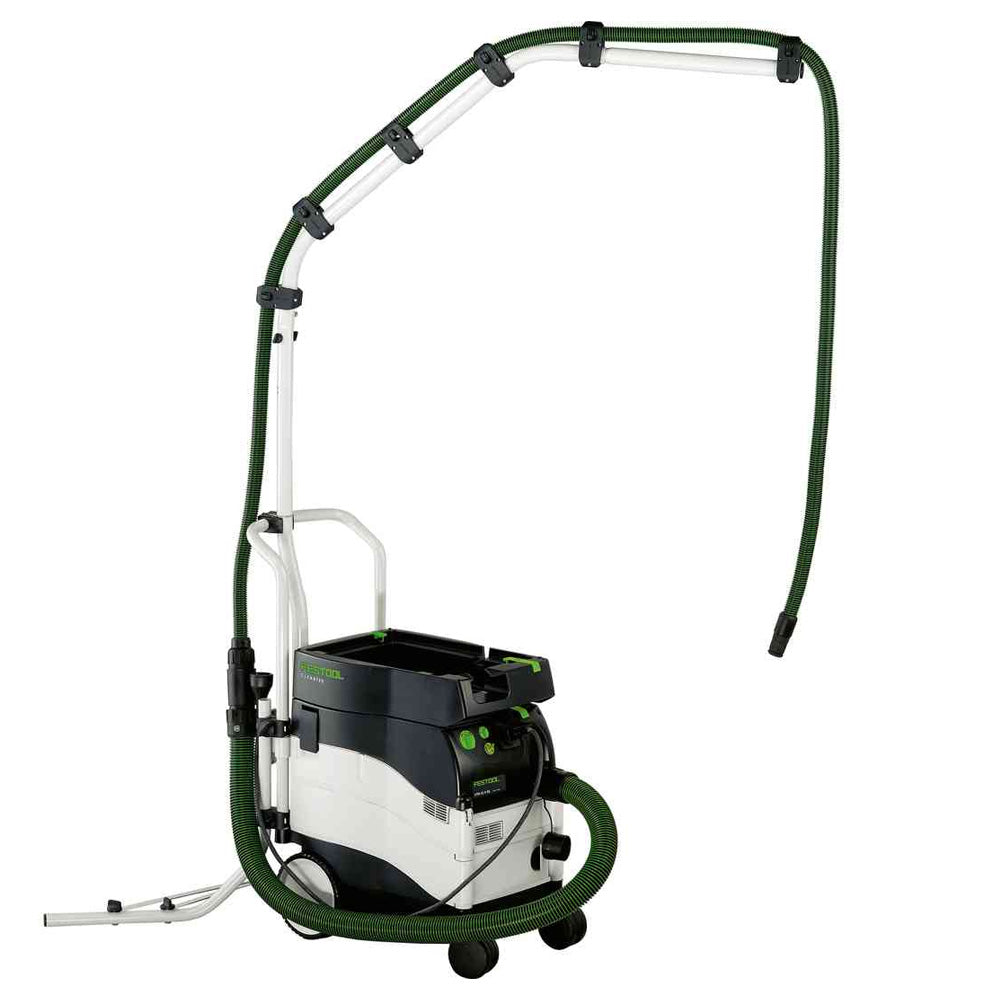 Double click image to zoom in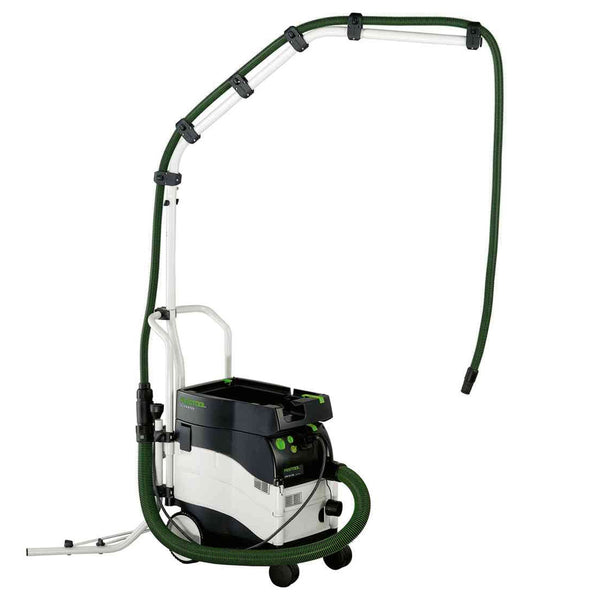 Have questions? Give us a call at 260-637-0054.
For CT 48 and CT 48 AC Dust Extractors.
Use the Festool CT Boom Arm to keep the cord and hose up and out of your way for more efficient work during sanding, sawing, routing, or planing. With an assembled height of 7 ft. and a range of motion of 140 degrees, you will virtually eliminate the headaches and inefficiencies associated with tangled cords and hoses. Stabilizer bars straddle the base of the CT Dust Extractor for secure and stable use. Constructed of durable steel tubing for a long service life.
Includes a 5 ft. electrical extension cord and a 50 mm x 5 ft. Antistatic hose with female coupler, allowing a good working length off the end of the boom arm when coupled to the standard 27 mm x 3.5 m hose supplied with the CT Dust Extractor. 
Keep your cord and hose up and out of your way for more efficient work during sanding, sawing, routing or planing

Includes a 5 ft. electrical extension cord and a 50 mm x 5 ft Antistatic hose with female coupler

Height: 7 ft.; Range of motion 140 degrees

Constructed of durable steel tubing for a long service life

Without handle
Length: 84" (2 119 mm)
Width: 45" (1 136 mm)
Pipe set with connections