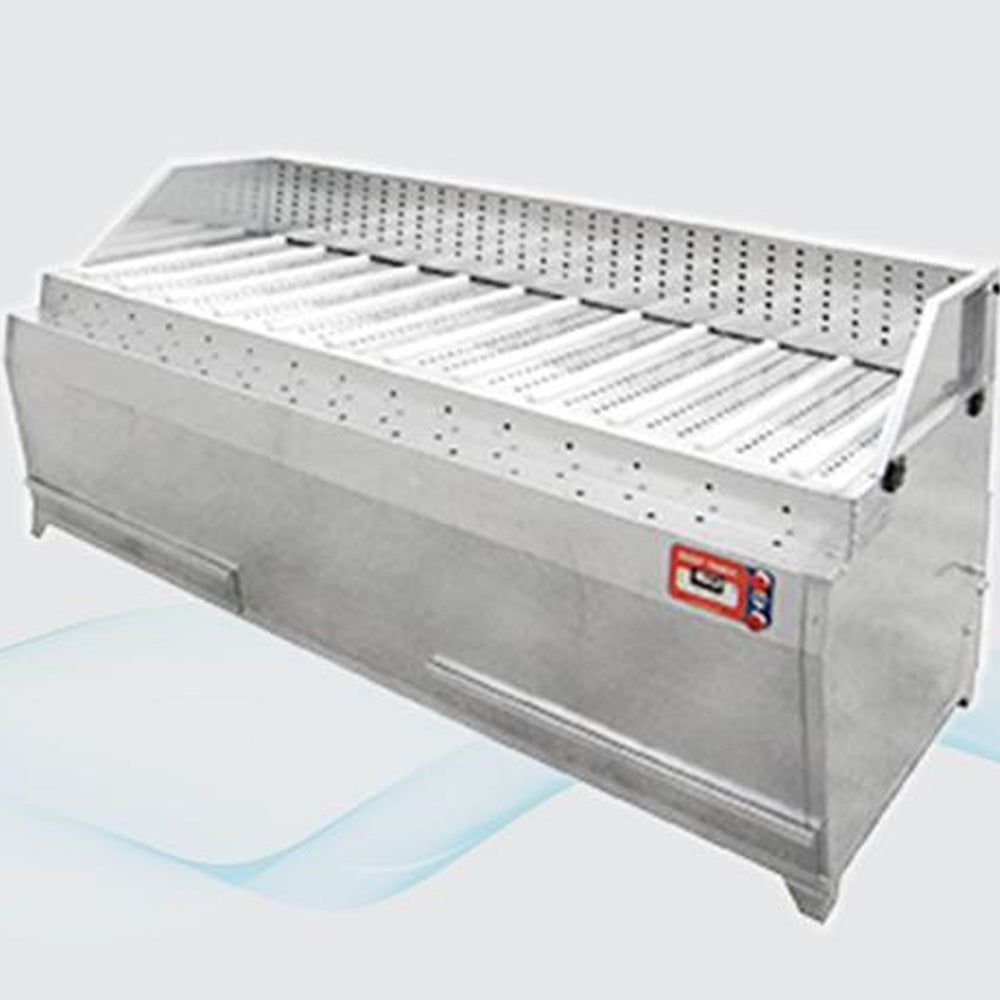 Double click image to zoom in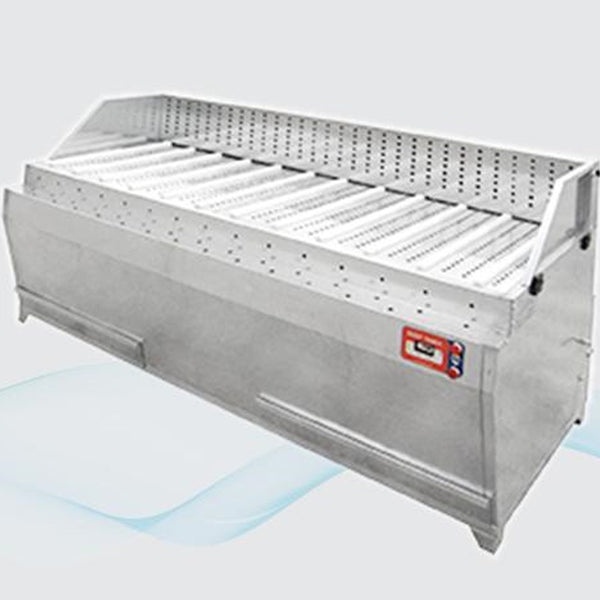 Coima USA BAP-M Downdraft Sanding Table
Have questions? Give us a call at 260-637-0054.
Freight included in price*

The BAP Series Self-Powered Downdraft Tables are ideal for sanding and finishing operations often used in woodworking and other dust-producing processes. The galvanized sheet steel construction provides a durable base with a 35″ deep work surface, and optional scratch-resistant felt strips offer additional workpiece protection.
The BAP Series tables are equipped with aluminized polyester filter cartridges and a pulse-jet compressed air cleaning system to provide maximum suction and extended filter life. Dust is collected in removable steel drawers at the bottom of the table for easy disposal. The integrated suction fan ensures consistent face velocity and provides for convenient mobility when the optional casters are included.
Other options include:
Automatic timer for the cleaning system
Sidewalls & rear suction wall
Spark-resistant fan configuration for added safety
*Shipping
Please note: Items being shipped to extremely remote areas or areas with limited delivery access (such as islands only accessible by ferry) may incur additional shipping or freight fees. If your order requires any additional fees other than what is already included in the price, you will be contacted before those fees are applied and before your item ships. This is rare and will not apply to most orders.
BAP M-1

Width: 39"
Filters: 2
Filter Size: Ø13"/ L15"
Filter Area: 158sqft         
Fan: 1.5HP
Airflow (CFM): 1,700

BAP M-1.5

Width: 59" 
Filters: 2   
Filter Size: 

Ø13"/ L23"

Filter Area: 210sqft         
Fan: 2HP   
Airflow (CFM): 2,300 

BAP-M2

Width: 79" 
Filters: 4   
Filter Size: Ø13"/ L23" 
Filter Area: 

421sqft 

 
Fan: 2HP   
Airflow (CFM): 2,550

BAP-M2.5

Width: 98" 
Filters: 4 
Filter Size: Ø13"/ L27"
Filter Area: 492sqft 
Fan: 3HP
Airflow (CFM): 3,300

BAP-M3

Width: 118" 
Filters: 4 
Filter Size: Ø13"/ L39"
Filter Area: 702sqft 
Fan: 3HP
Airflow(CFM): 3,900