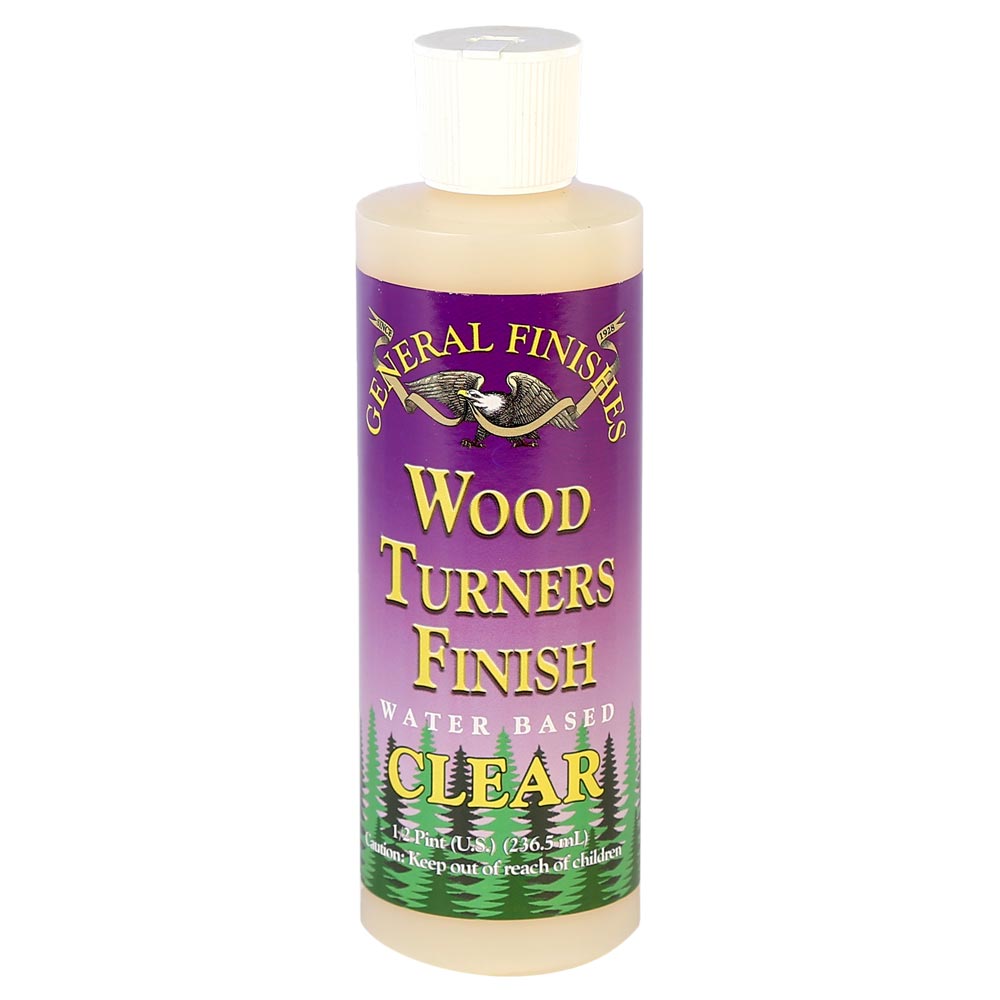 Double click image to zoom in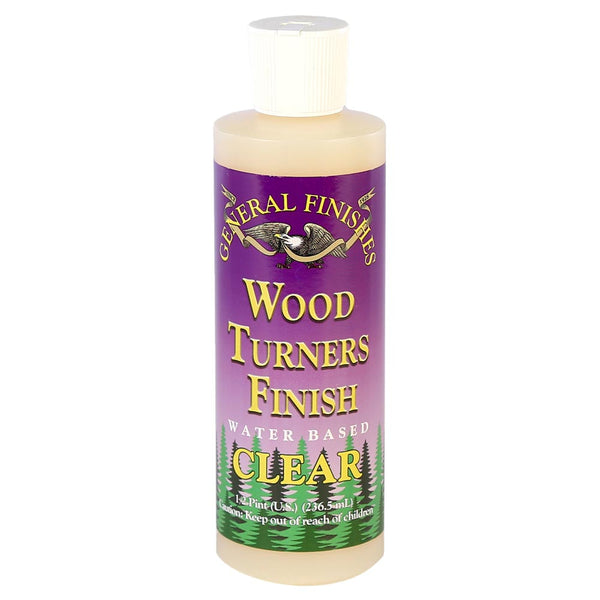 General Finishes Woodturners Finish - 8 oz.
Have questions? Give us a call at 260-637-0054.
Wood Turner's Finish is a water-oil urethane hybrid for use on wood turnings, bowls and other lathe-turned projects. It is made with more than 50% renewable resources and formulated from sustainable materials that decrease the carbon footprint. This water-based wood finish produces a slight amber tone and dries to recoat in minutes. Because of its unique chemistry, Wood Turner's Finish is best used as a standalone product on raw wood or over General Finishes Water-Based Stains.
Wood Turners Finish has a little bit of an amber cast to it, so it's perfect for woods like mahogany, walnut, and cherry. Wood Turners Finish should not be tinted.
Don't forget your brushes!
Product Color: Appears slightly pink in the the bottle. Dries to an amber tone.
Base Type: Hybrid Oil/Water Urethane
Ambering: Yes
Sheen Gloss: (80+)
Dry Time: Between heavier coats in ideal conditions (70°F/20°C; 50% humidity)
Dry Time (Lathe): 10+ minutes
Interior or Exterior: Interior only
Type: Oil-modified Urethane
Coats: 3 coats
Application Method: Brush, Spray
Usable over existing finishes: Yes
Spray Tip Sizes: HVLP 1.1mm-1.3mm
Coverage: 38 sq. ft.
Viscosity: Thin

Always ensure the surface is clean of contaminants and dust.
Ensure any freshly stained surface has dried thoroughly and completely.
Sand with no finer than 400 grit. Sanding any surface too smoothly can reduce adhesion and create application issues like orange peel.
Do not use Sanding Sealer or shellac under Wood Turner's Finish.
Wipe oily exotic woods with acetone prior to using Wood Turner's Finish.
Do NOT use steel wool with water-based finishes; the particles will get trapped in the finish and rust
Stir topcoat to reincorporate solids that have settled to the bottom of the can before and throughout the application process.
3+ coats recommended. The number of coats will vary by application technique and personal preference.
Apply with a synthetic bristle or foam brush, staining pad, rag/towel or spray with HVLP airbrush.
If desired, thin with distilled water.
For more open time, add General Finishes Extender. Start with 5%, increase up to 15% by volume.
Finish sand between coats with a fine-grade (220-320) foam sanding pad, 400-grit sandpaper or gray non-woven pad to improve smoothness and adhesion.
Remove dust with a vacuum, compressed air, an oil-free tack cloth or a water-dampened rag.