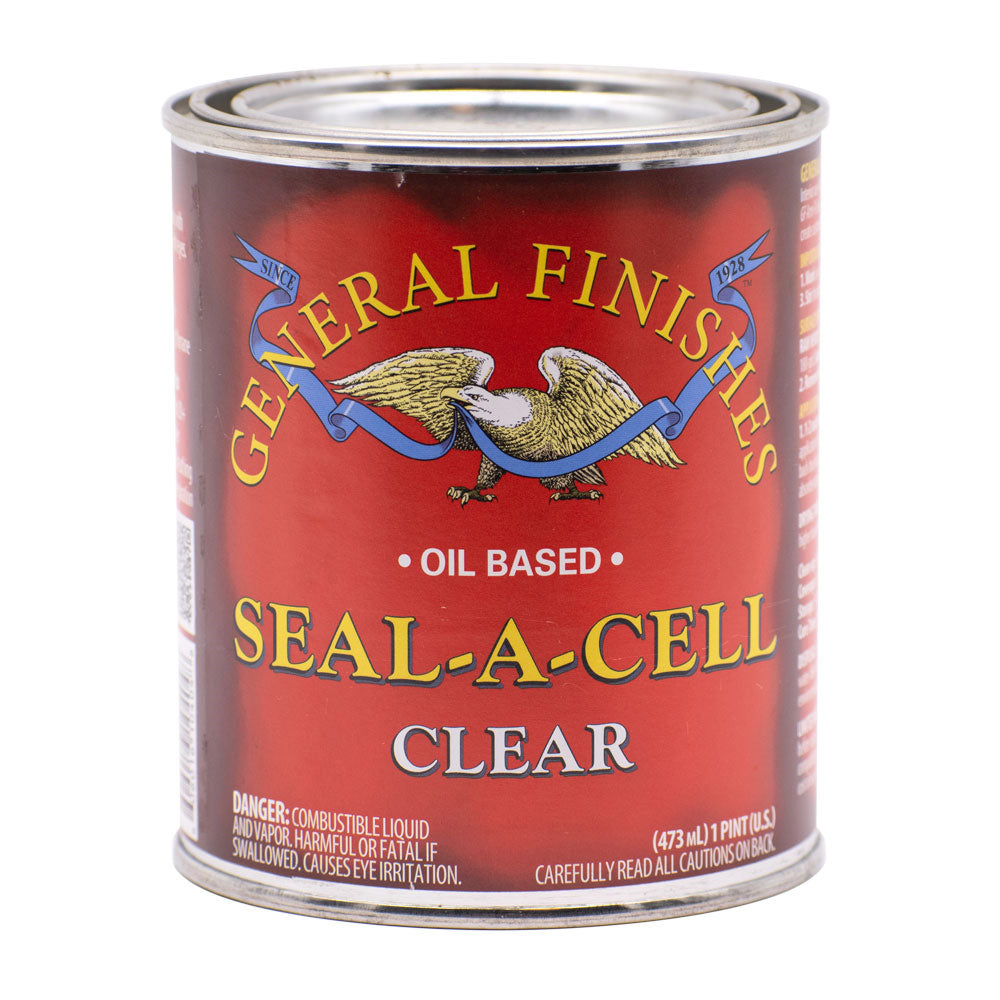 Double click image to zoom in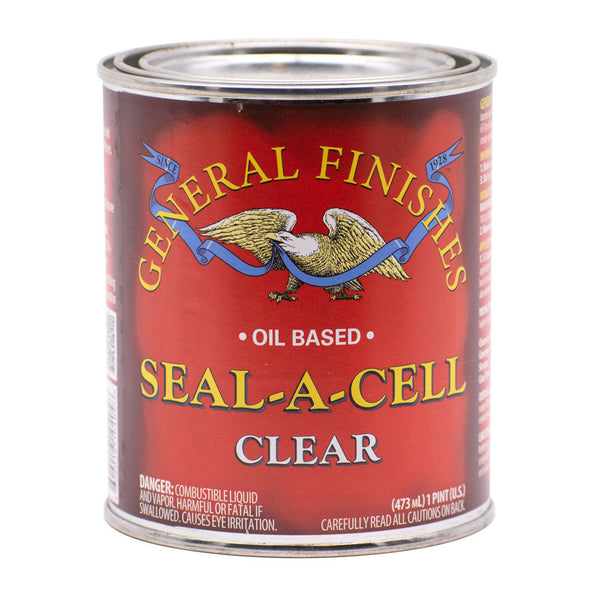 General Finishes Seal-a-Cell - Pint
Have questions? Give us a call at 260-637-0054.
An unusual combination of oils and urethanes, Seal-A-Cell Clear has served craftsman for decades as the best way to get that "natural" look on beautiful woods that aren't to be stained.
The oils penetrate deep within the wood to highlight the warm natural look and the urethane ensures a deep hardness. Seal-A-Cell is to be used as a basecoat for GF Arm-R-Seal but can be used as a stand-alone finish. Use as a wood conditioner to control the penetration of stains or intermix with GF oil-based stains to dilute or create custom colors.
Also available in quarts.
Seal-A-Cell can be wiped on or applied with a foam brush. Don't forget sandpaper!
Product colors: Dries Amber
Base type: Oil
Ambering: Yes
Sheen: Gloss (80+)
Interior or exterior: Interior only
Type: Oil, Urethane & Wax Blend
Coats: 1-2 coats
Application method: Brush
Sprayable: No
Dry Time - Touch: 12+ hrs.
Dry Time - Recoat: 24+ hrs.
Dry Time - Light Use: 7-10 days
Dry Time - Cure: 30 days
Coverage: 50-60 sq. ft.
Viscosity: Thin

Sand open grain wood with 120 grit sandpaper, followed by 150 grit, then 180 grit. Sand closed grain wood with 150 grit sandpaper followed by 220 grit.
Remove dust with a vacuum, compressed air, a tack cloth or a water-dampened rag.
Work in a well-ventilated area.
Stir thoroughly to reincorporate solids that have settled to the bottom of the can before use.
Test for adhesion
Apply 1-2 coats.
Apply a liberal amount of product using a natural bristle brush, foam brush, pad applicator, staining pad or cotton cloth. Wipe along the wood grain using smooth, even strokes. Avoid heavy pressure and back brushing.
Wipe off excess evenly with the grain and with light pressure using a cloth or absorbent paper towel.
Apply first coat of topcoat before sanding.