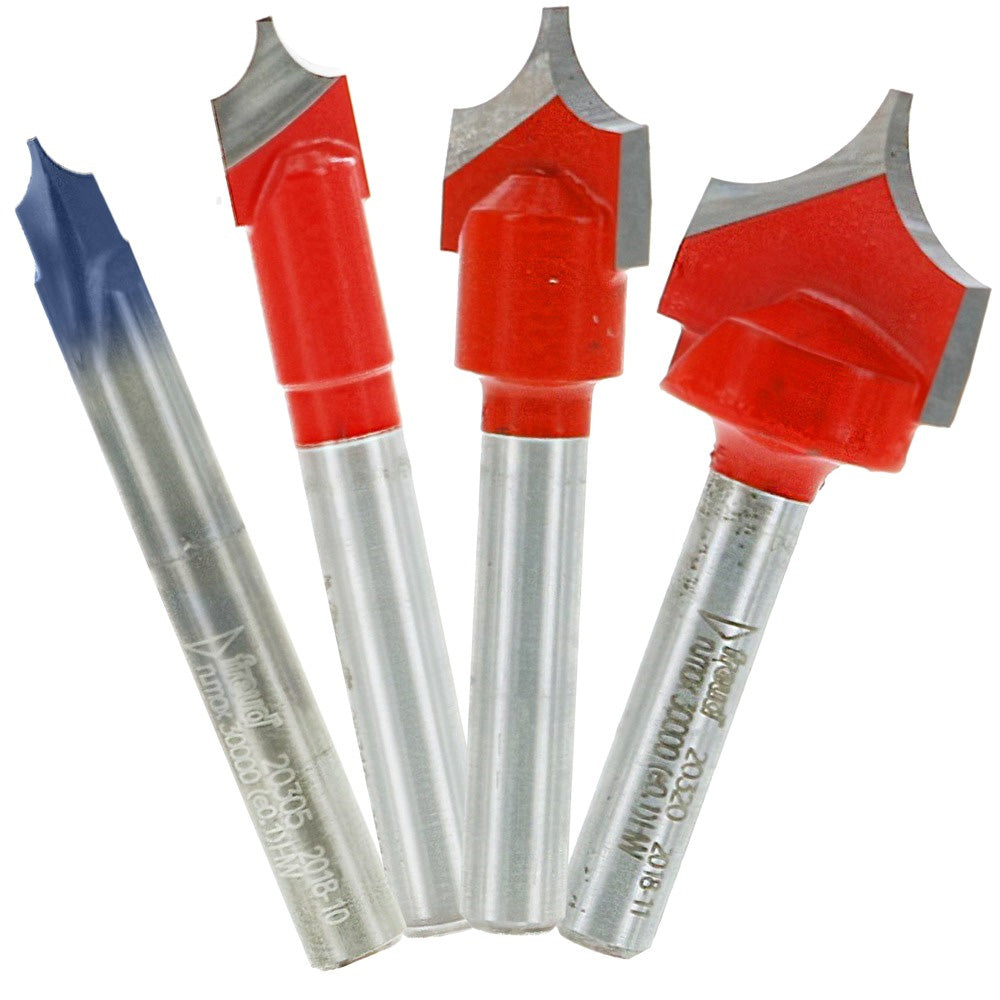 Double click image to zoom in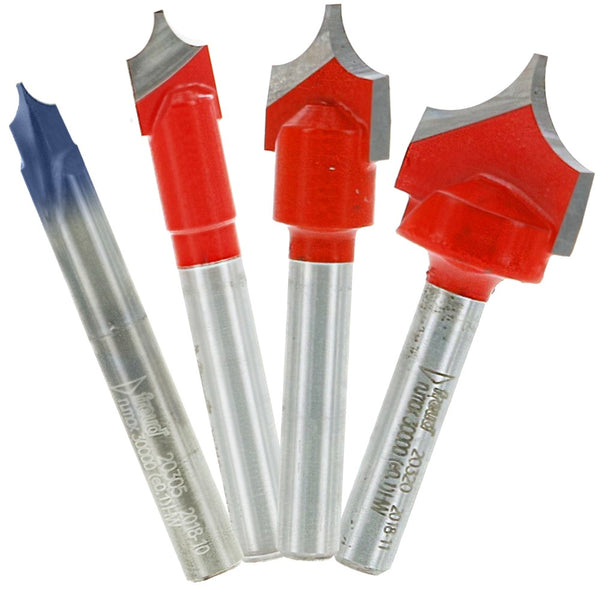 Freud 4-Piece Radius "V" Groove CNC Bit Set (1/4" Shank)
Have questions? Give us a call at 260-637-0054.
Freud's 4-piece Radius Grooving CNC Router Bit Set, with 1/4" shanks, is designed to give your workpiece a V-groove shape with rounded top edges that is excellent for engraving, carving, and sign making.
Ideal for engraving, 2D & 3D carving, grooving, sign making, and sizing material. Gives V-Groove with rounded top edges.
Specifically designed for CNC Makers to deliver long cutting life, maximum durability and high quality finish
Enhanced TiCo Super Density Carbide with chromium designed and manufactured by Freud for 2x cutting life
Advanced cutting geometry for superior chip evacuation and finish quality
Black I.C.E. coating for cool cutting edge and superior chip evacuation
Freud Premier Solid Carbide
Black I.C.E. + Freud TiCo Hi-Density Carbide = 2X increased life and performance vs. standard uncoated bits
1/8" radius x 1/4" diameter Radius V Groove Bit (#20-305)

3/16" radius x 3/8 diameter Radius V Groove Bit (#20-310)

1/4" radius x 1/2" diameter Radius V Groove Bit (#20-315)

3/8" radius x 3/4" diameter Radius V Groove Bit (#20-320)