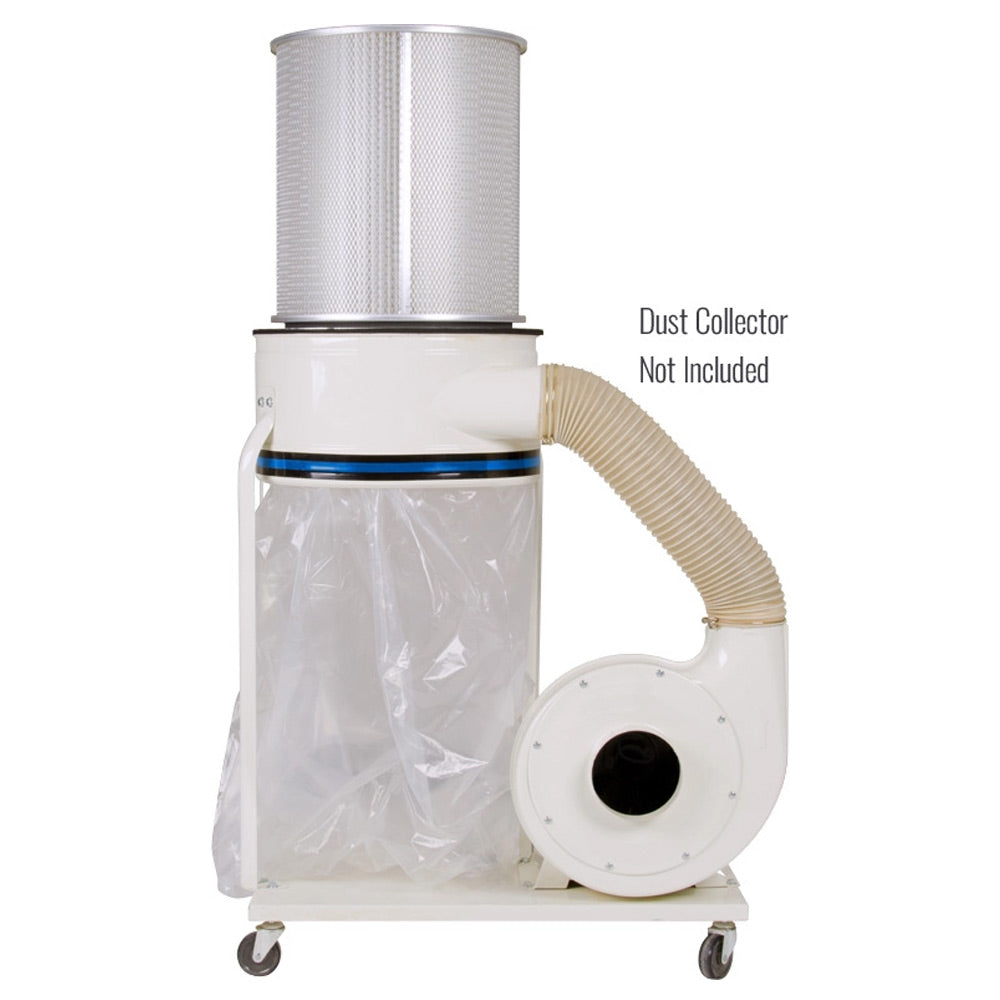 Double click image to zoom in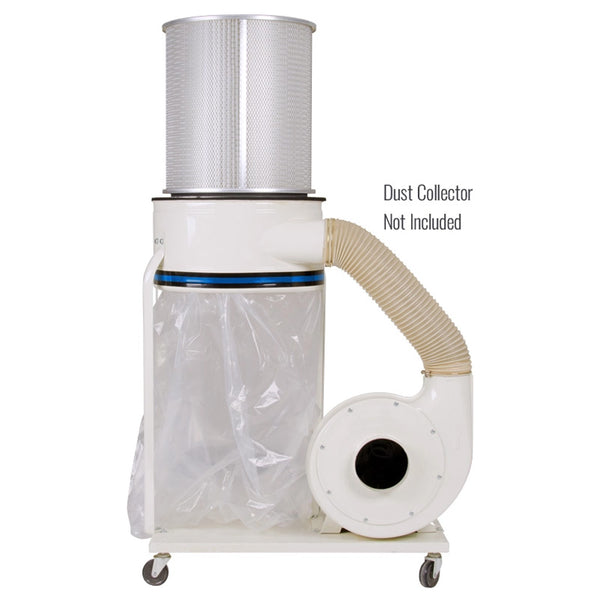 Oneida Dust Collector HEPA Cartridge Filter Upgrade Kit
Have questions? Give us a call at 260-637-0054.
Fits collector barrels that are 14"-20.25" O.D. in size.
Upgrade your single-stage dust collector with a retrofit filter that can capture even the finest of dusts. Independently certified HEPA-grade media filter with an E12 minimum efficiency rating.
Standard cloth bag filters are a huge pain for woodworkers as fine dust can quickly clog the machine, causing suction loss and blowing the finest dusts (which are the most hazardous to your health) back into the air. That's why Oneida Air offers a convenient dust collector retrofit for both hobbyist and commercial shop owners alike. Simple to install, this kit will help you keep your shop (and your lungs) clean, healthy, and productive!
Unlike spunbond or nanofiber models, this HEPA cartridge filter requires no "seasoning" or filter-cake to reach peak filtration efficiency. It captures 99.97% of particles as small as 0.3 microns right out-of-the-box and immediately after cleanings.
Hospital grade True-HEPA filter media; independently tested and certified
Improved air quality lets you work in your shop longer and safer
Higher surface area improves airflow over cloth bag dust collectors
Installs easily onto nearly any single-stage dust collector (1/2-3HP)
Fast cleanings thanks to wide-spaced pleating and non-stick coating
Includes filter, base plate adapter, foam gasket, and mounting hardware
Horsepower rating: 0.5-3hp
Filter type: HEPA Grade ePTFE Media
Total filtration area: 75 sq. ft.
Inner dia.: 12.9"
Outer dia.: 18"
Height: 19.5"
Cartridge filter
Base adapter plate
Gasket
Hardware