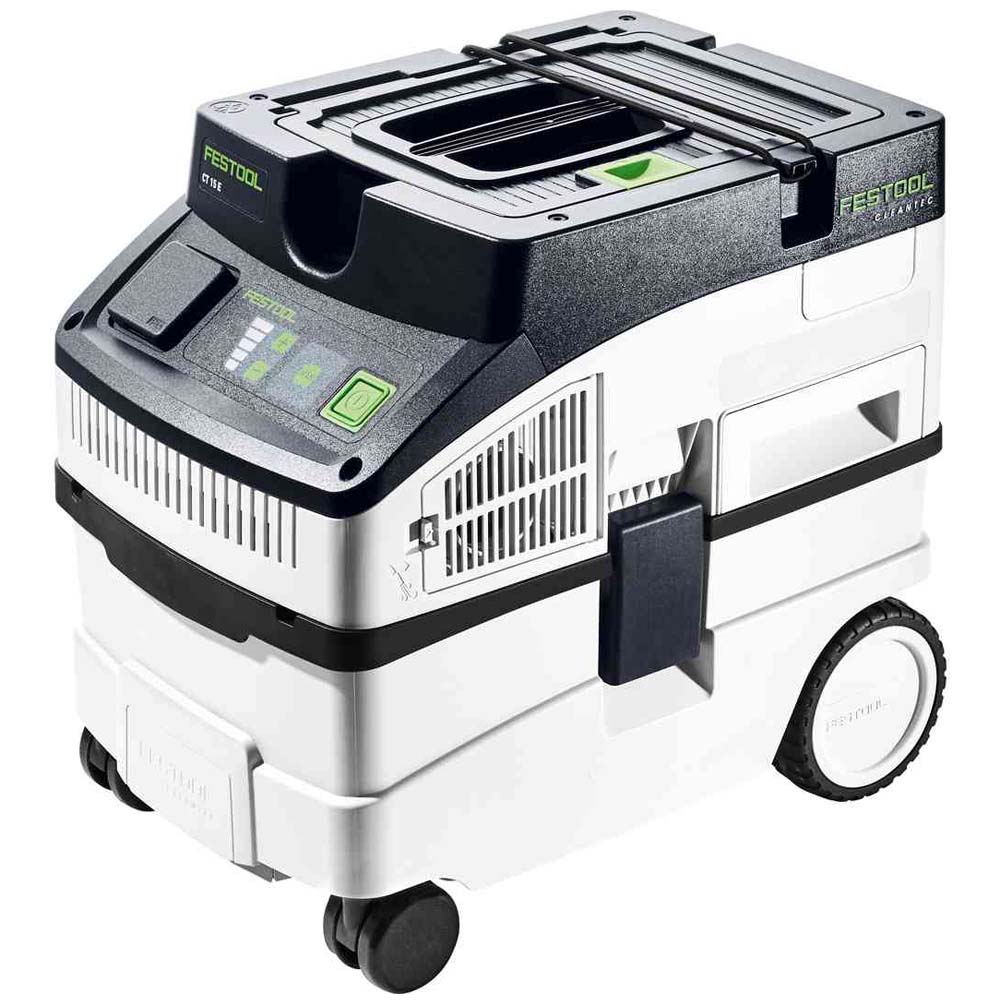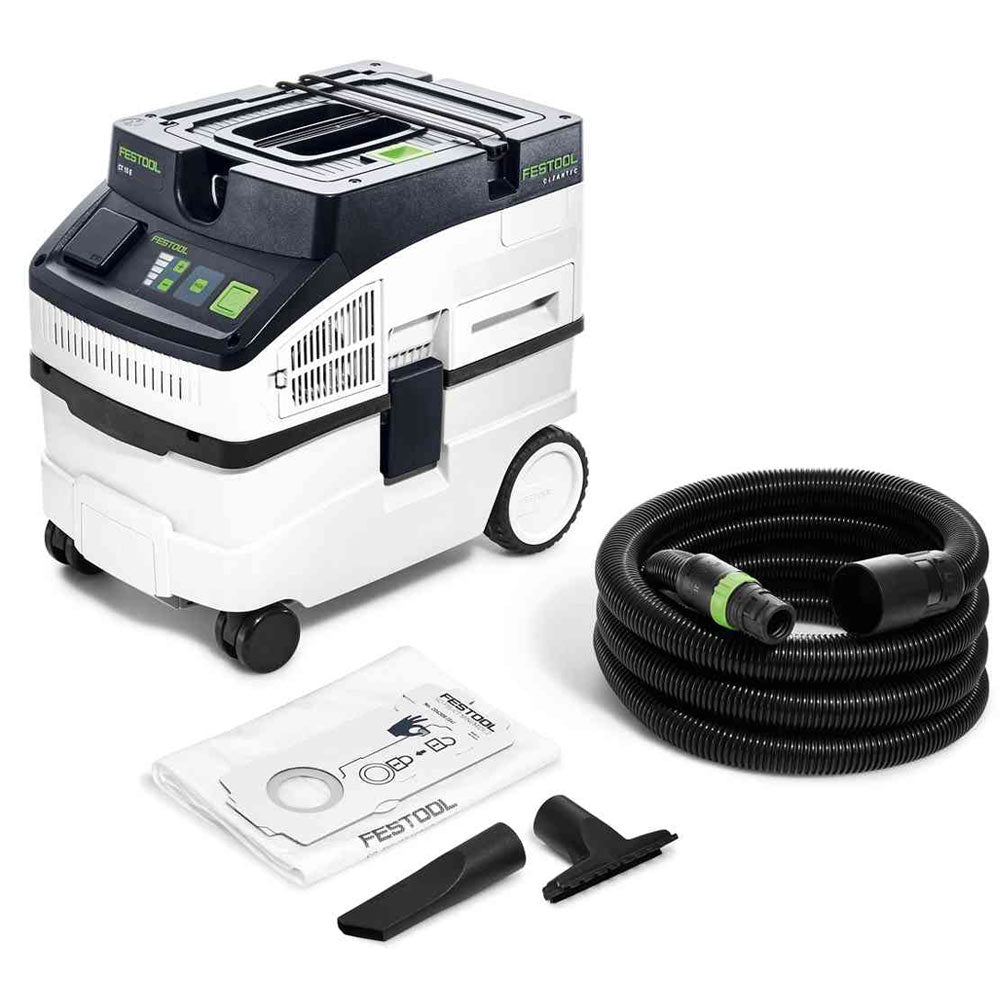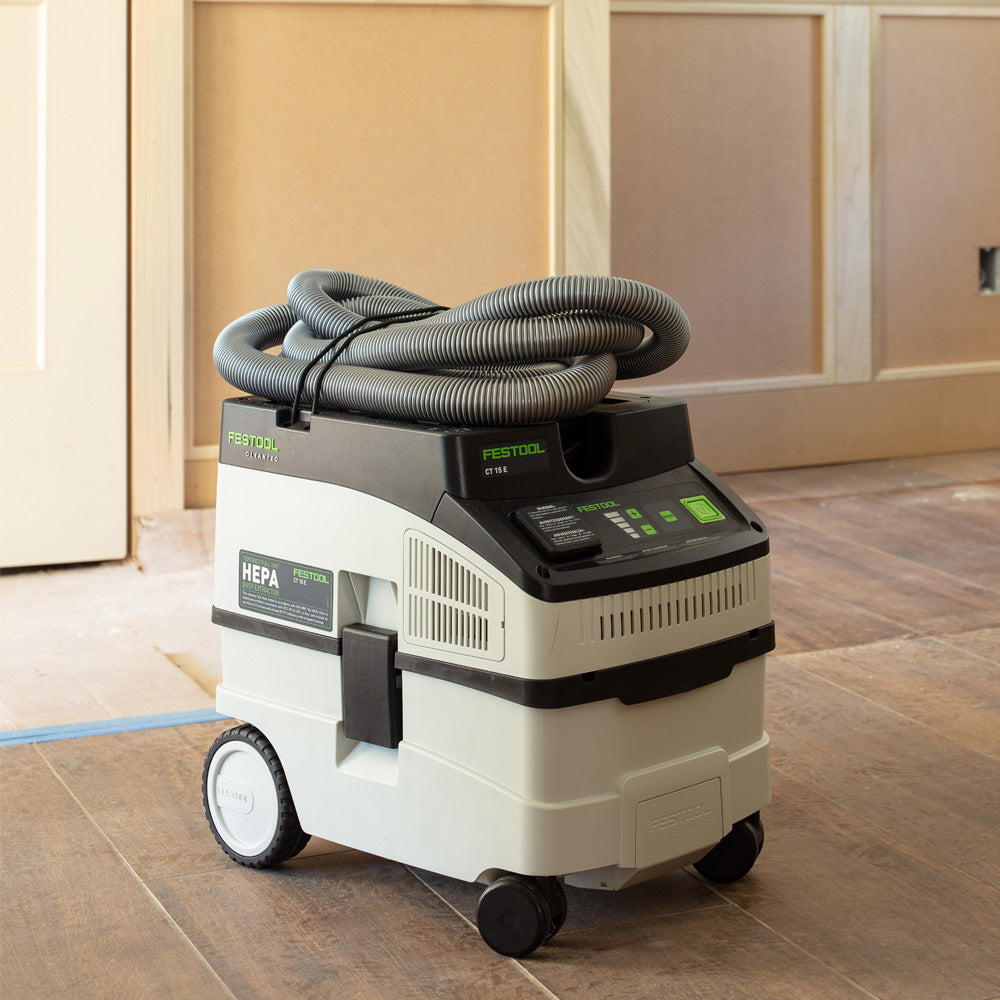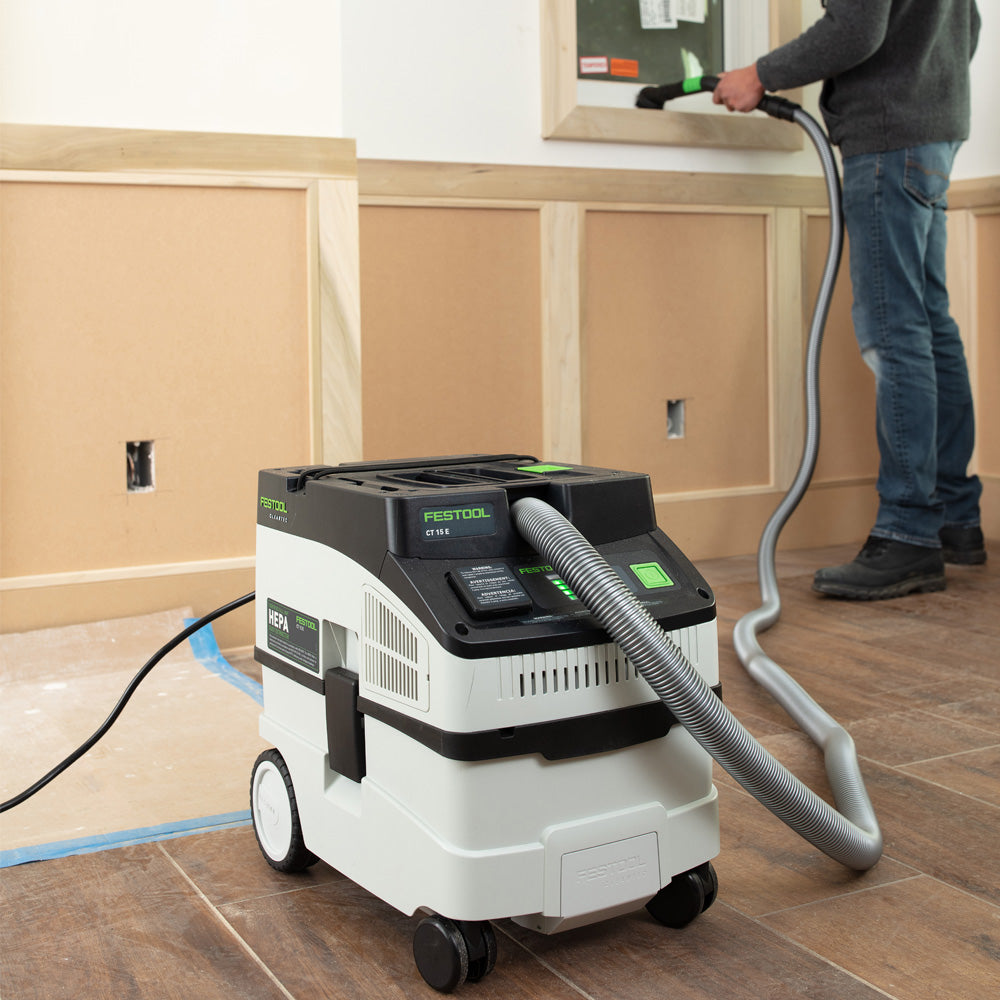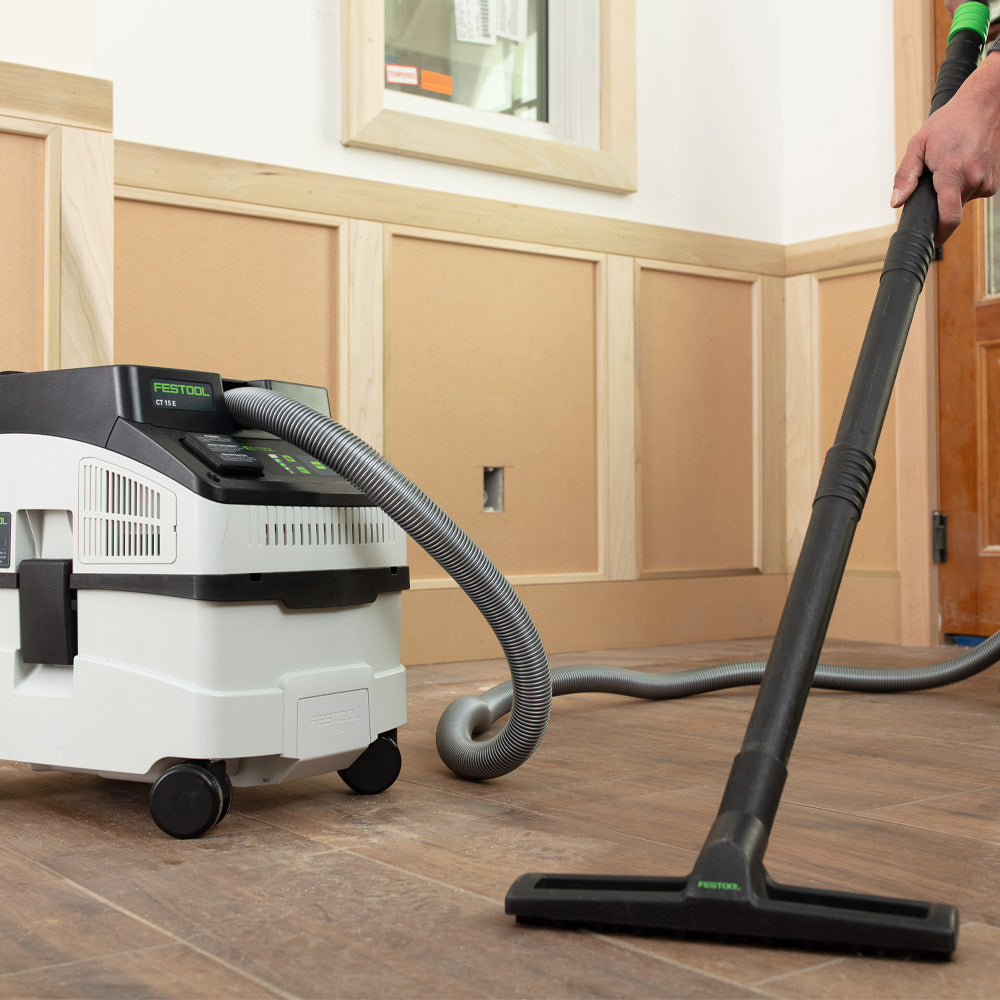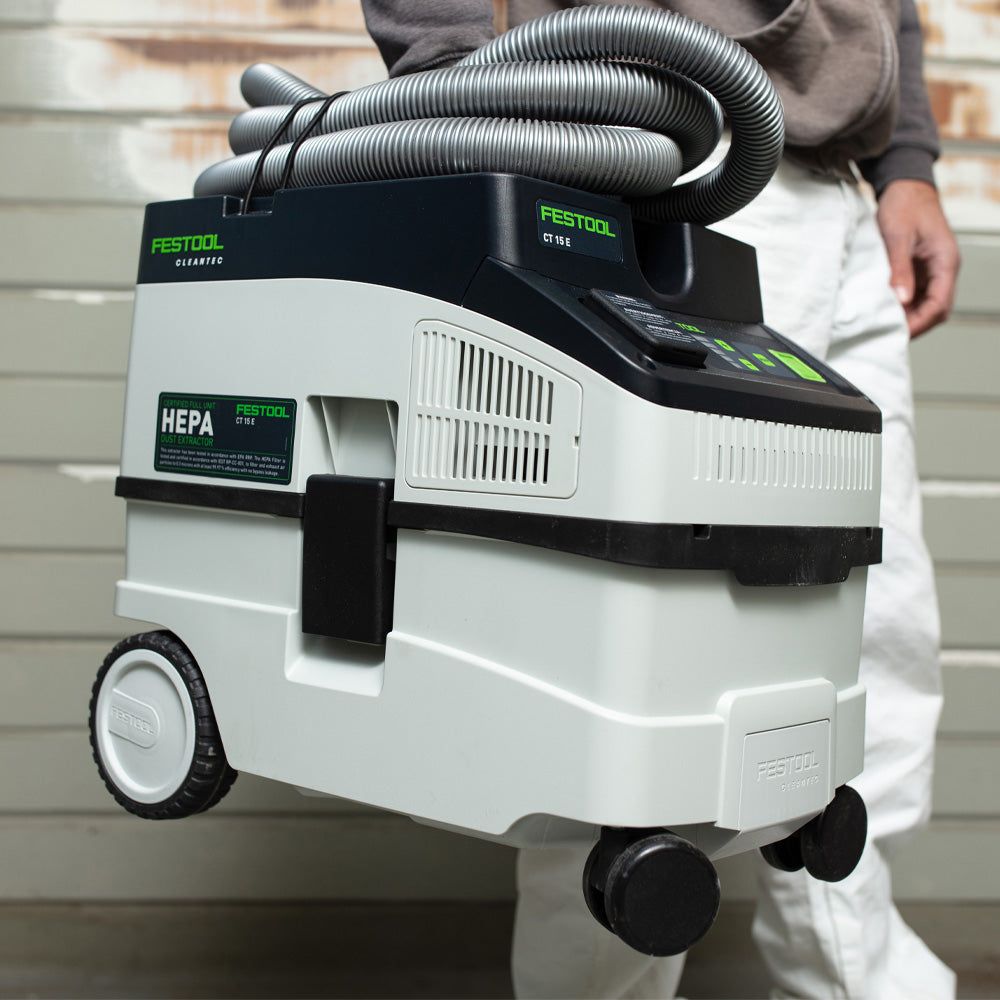 Double click image to zoom in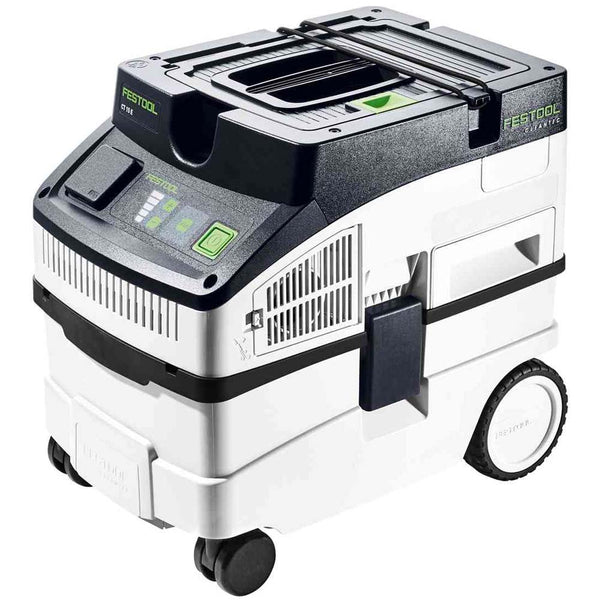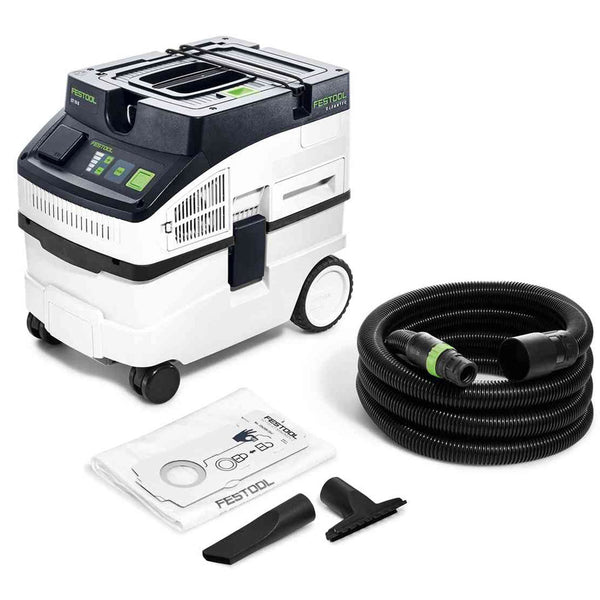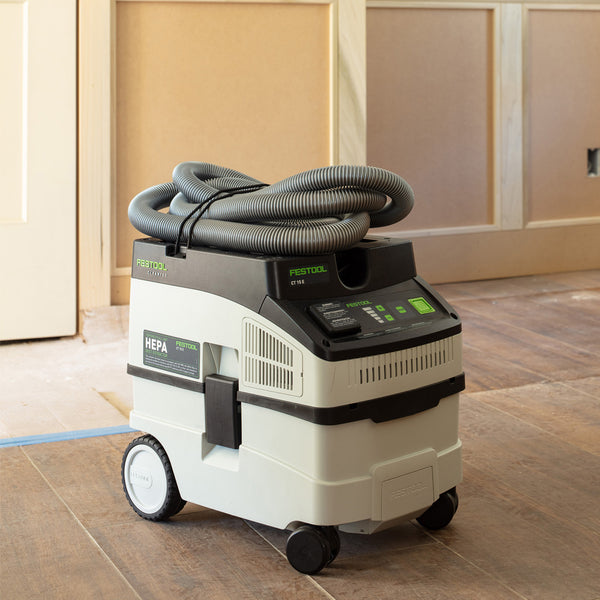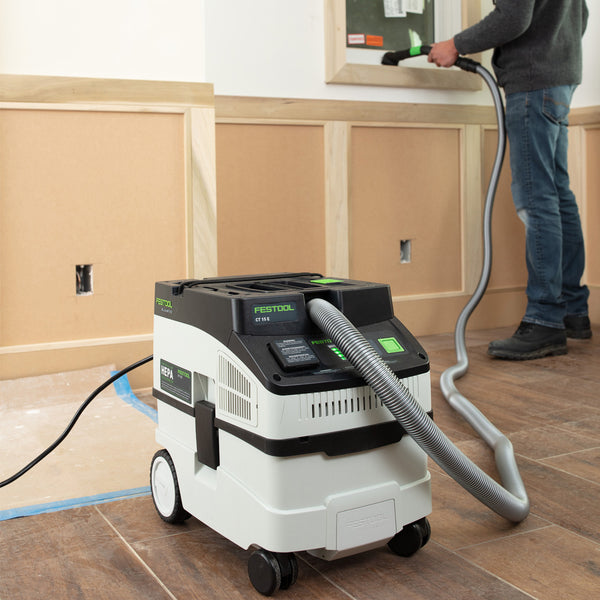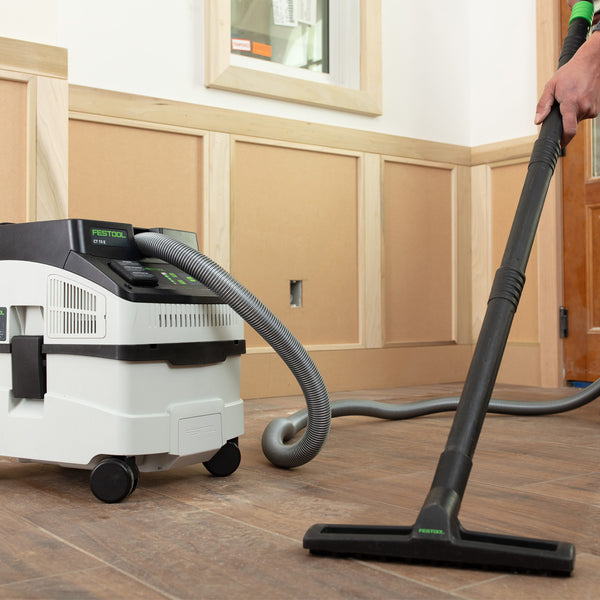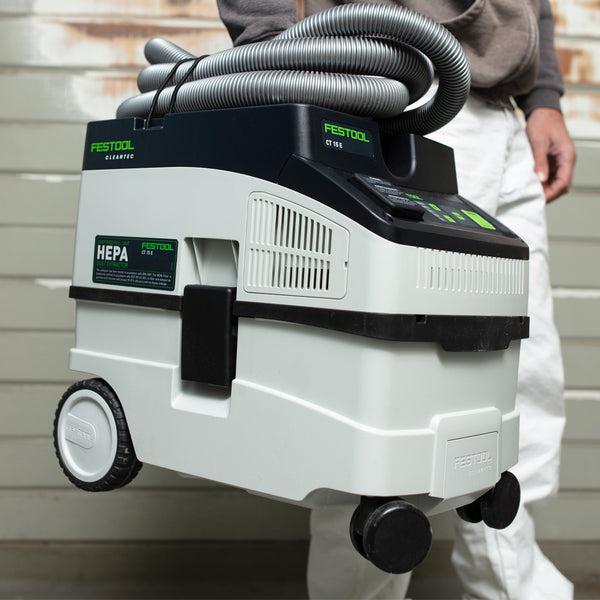 Click image to open expanded view






Dust Free at Last
I jumped at the chance to purchase this Festool extractor for half the price of their larger ones. Now I have a dust free workshop when sanding and I'm loving it!
Awesome results
Far superior to my ShopVac and so much quieter. I didn't care for not having a hose garage so I ordered a midi replacement house garage for $50 and it fits perfect.
Airflow is fantastic. I thought I liked my Festool Sander but now combined with the dust extraction I LOVE IT.
Worth the price
I was skeptical of a 350 $ dust extractor when i can get one for 70$ at home depot. This has been an absolute delight to use. It has so much more airflow, which can be adjusted, and it is noticable quieter. At its lowest level its barely audible; great for general shop cleaning. The automatic start feature wgen you have a tool plugged into it is fantastic. I do a lot of sanding and not having to constantly turn the vac on amd off manually is a nice bonus. I paired this with my tornado bucket and ive not had to swap a bag or filter in it after near constant use for the last 4 weeks.