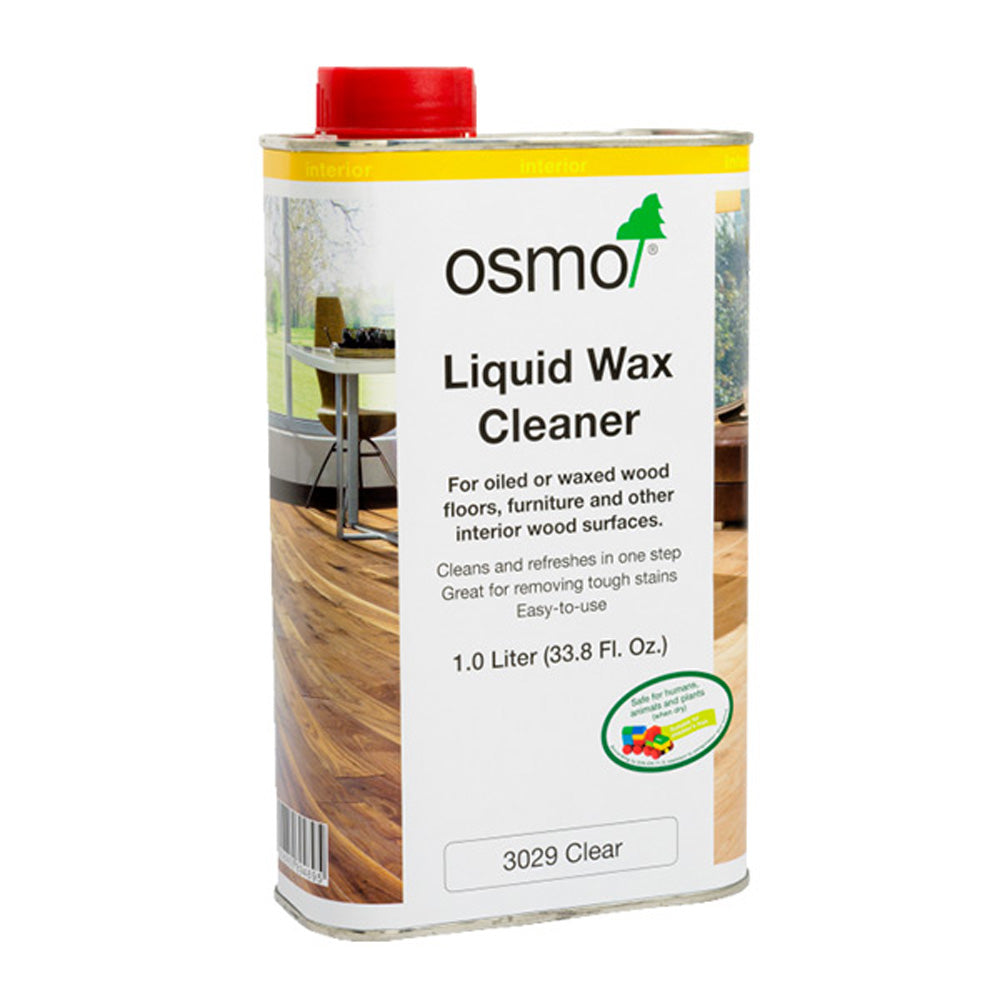 Double click image to zoom in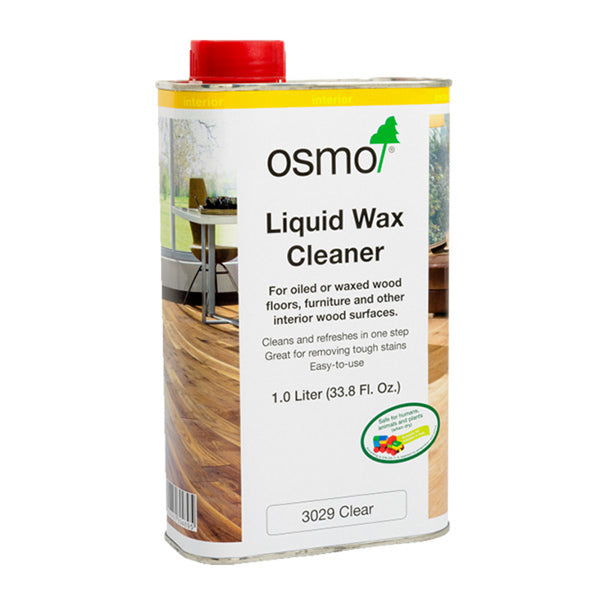 OSMO Liquid Wax Cleaner - 1L
Have questions? Give us a call at 260-637-0054.
Osmo Liquid Wax Cleaner is specially designed for initial cleaning, occasionally refreshing and maintenance of wooden floors, furniture and wood treated with Osmo Polyx®-Oil as well as most other conventional wood finishes. Based on natural vegetable waxes – regenerates and cleans the surface at the same time. It is easy to use and allows a quick and economical application.
Osmo Liquid Wax Cleaner is ideal for removing tough stains, e.g. grease or shoe polish, and best suited for refreshing all surfaces treated with Osmo Polyx®-Oil. Only use very sparingly; otherwise, traffic marks may appear. 
Don't forget your pads!
Note: Through the routine application of hard waxes (carnauba and candelilla waxes), the flooring is refreshed and its resistance to stains and wear is improved. However, it is absolutely essential in the course of years to reapply the necessary oil ingredients in Polyx®-Oil to the floor.
Cleans and regenerates the wood at the same time
Maintains protected surfaces without extensive treatment
Easy to use for occasional or regular usage
Replenishes natural hard waxes, without forming a film on the surface
Suitable for domestic and commercial use
Liquid Wax Cleaner can also be used to enhance the sheen level of the surface
Approx. coverage: 850-1,000 sq. ft.
Approx. dry time: 30-40 mins
Cloth/Rag

First clean the wood surface and wipe dry
Using the cloth work a thin and even coat of the Liquid Wax Cleaner into the wood
Approx. 1 hour drying time. Allow for good ventilation whilst drying
For Furniture, additional coats may be added to further protect
Can be polished to raise sheen, once dried, with a clean lint-free cloth